Cambodia Requests to Join China's CIPS Payment Scheme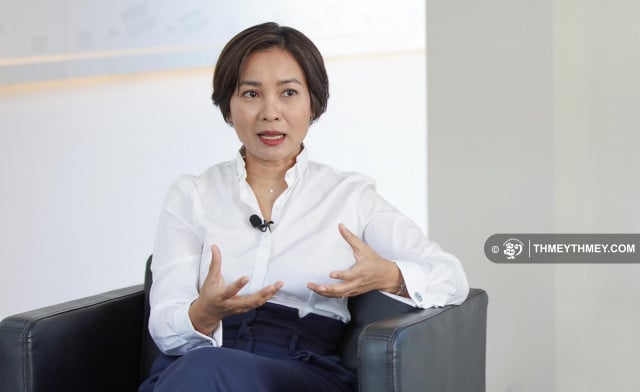 February 14, 2023 11:55 AM
PHNOM PENH – Cambodia has requested to join the Cross-Border Interbank Payment System (CIPS), China's cross-border payment scheme, to further strengthen bilateral trade with China.
During PM Hun Sen's official visit to Beijing from Feb. 9 to 11, Cambodia's prime minister requested Chinese president Xi Jinping to become a member of the inter-bank system. Welcoming the request, Xi ordered the structure's technical team to review this future cooperation.
Chea Serey, assistant governor and director-general of the National Bank of Cambodia (NBC), said CIPS is an alternative cross-border transaction for Cambodia, giving the country another convenient opportunity to conduct regional and international payments.
As China recently reopened its borders, after more than two years of complete isolation due to the COVID-19 pandemic, the upcoming flow of Chinese tourists makes the need for a cross-border payment system more urgent.
CIPS membership could thus promote trade, investment, and tourism with China and RMB settlement countries, said Serey adding that it can also facilitate Cambodia's international reserve investment in RMB. RMB is China's official currency acronym for Renminbi, which is also known as yuan.
"We want to promote the payment of goods in RMB," Serey explained. "If Cambodians buy goods from China, I want them to exchange riel into RMB and pay. But if the Chinese buy products from Cambodia, I want them to exchange RMB for riel for payment. Nowadays, China only exchanges RMB to USD to pay for Cambodian products."
"It is crucial to be a member of CIPS because it will make cross-border payments easier and draw in Chinese investors, companies, and tourists," said Minister Delegate Attached to Prime Minister Sok Chenda Sophea in a press conference on Feb. 11, following Hun Sen's official visit to China.
Serey expressed optimism that the CIPS membership application will proceed successfully as per the positive nature of the recent bilateral meetings between the leaders of China and Cambodia.
However, she could not tell when Cambodia would successfully become a CIPS member. "Hopefully by 2023," Serey said.
"The NBC has been studying in detail the requirements for CIPS membership and knows what it needs [to do]. It is not new to us," she said.
CIPS was launched in 2015 by China, with the system being backed by the People's Bank of China, the country's central bank.
The leaders of the two countries have discussed and reached an in-principle agreement on Cambodia's membership in CIPS.
This will hopefully speed up the process for Cambodia to join the payment system soon.
Serey said Cambodia, though pushing RMB payments in the country, does not encourage cash transactions as it will bring out certain issues such as money laundering or damaged currency, which will pose challenges for the National Bank of Cambodia to manage.
Cambodia, however, has allowed digital RMB payments via WeChat and Alipay at tourist attractions, mostly in Siem Reap and Sihanoukville.
The number of online transactions in July 2021 totaled about 120,000 transactions with a total value of more than $3 million. There are 2,428 merchants who receive WeChat payments and 2,514 merchants who receive Alipay payments across the country.
Cambodia conducts most of its international transactions through the SWIFT system – the global payment scheme with more than 11,000 financial institutions, businesses, and banks spread across more than 200 nations and territories.
CIPS would thus be an additional transnational payment system. Since its launch eight years ago, the Chinese cross-border payment scheme gathered 76 direct members and 1,265 indirect members, most of them being financial institutions located in 106 countries.
Chea Serey stated that, in terms of transaction fees, it cannot be said that all CIPS transactions cost less than SWIFT, nor is it certain that all SWIFT transactions cost less than CIPS.
"When there are two options, we benefit from them. So [we look at] which side costs less, which side gives us more profit, and we pay on that side," she said. "We have choices, so we won't be solely dependent on one system."
Thanks to CIPS, global banks can now directly clear cross-border yuan transactions domestically without going through clearing banks in offshore yuan hubs.
In 2016, the Yuan currency was added to the Special Drawing Rights (SDR) by the International Monetary Fund, becoming the fourth international currency for payment, in addition to the U.S. dollar, euro, yen, and British pound.
Related Articles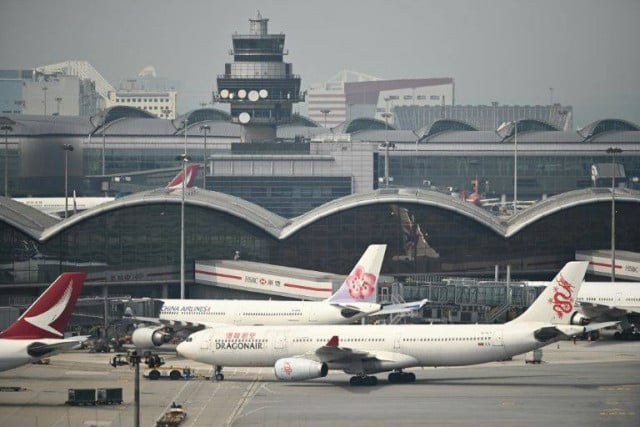 September 28, 2019 9:31 AM