Cambodia Scores High on the 2019 Corruption Perception Index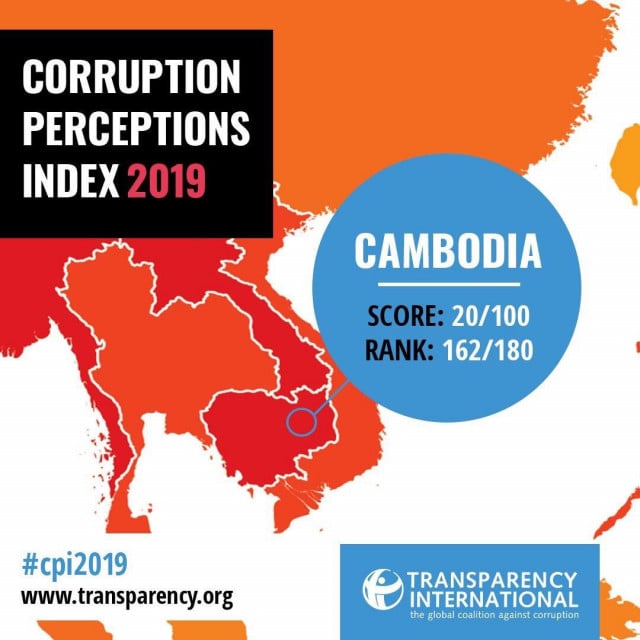 Phoung Vantha
January 23, 2020 8:43 AM
PHNOM PENH--Cambodia continues to be Southeast Asia's most corrupt country, according to the Transparency International's 2019 Corruption Perceptions Index released Thursday.

The country ranked 162, with a score of 20 out of a total 100 in the global ranking that includes 180 countries.
"Cambodia continues to receive the third lowest score in the Asia Pacific, only above Afghanistan and North Korea, and the lowest score in the ASEAN region," Transparency International Cambodia said in its press release.
"Cambodia has made some positive steps to address sectoral corruptions, which yielded some encouraging results: for instance decreasing petty corruption and increasing revenue collection from taxes and custom services, thanks to reform efforts," said Pech Pisey, acting executive director of Transparency International (TI) Cambodia.
"However, if grand and political corruptions are not addressed properly, corruption will continue to create social injustice and development risks for Cambodia", he said. "The government needs to show seriousness in addressing systematic corruption."
TI Cambodia has called upon the Cambodian authorities to step up its reform agenda as a matter of priority. Key structural and systematic reforms—especially in regard to strengthening the rule of law and justice—have made little to no progress, Pisey said.
Cambodia has also obtained low scores on the World Justice Project Rule of Law Index and Varieties of Democracy Project, which measure countries' efforts to advance the rule of law and democratic development respectively.
Several attempts made Thursday to reach Government Spokesman Phay Siphan for comments proved unsuccessful.
Related Articles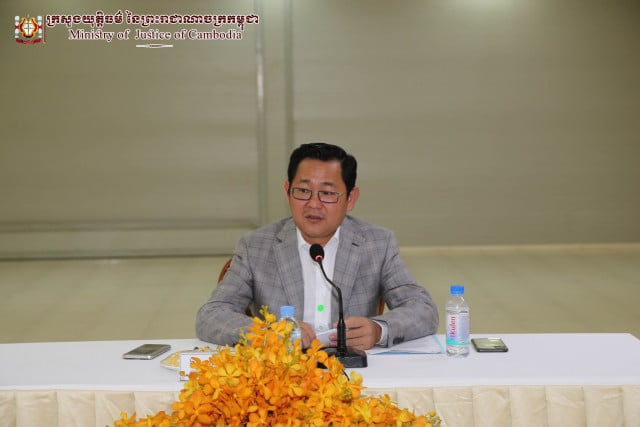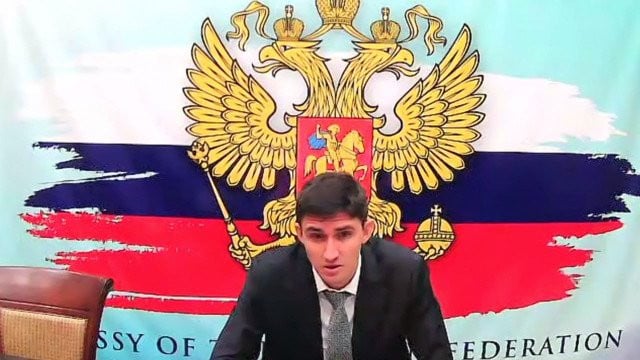 December 16, 2021 4:06 PM