Cambodia Scraps COVID-19 Free Certificate for Imported Frozen Meat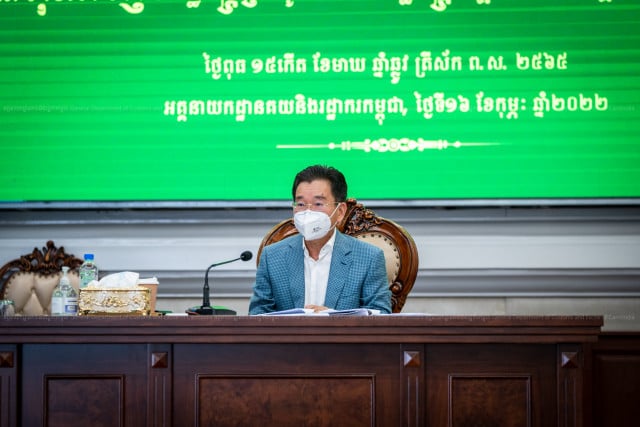 Convinced that frozen meat imports are no longer a vector of concern for COVID-19 infections, Cambodia has dropped its COVID-free certification requirements for imported meat
PHNOM PENH--Cambodia this week announced it will waive requirements for COVID-19 certificates confirming that imported meat and other frozen goods are not infected when imported into Cambodia.
Director General of the General Department of Customs and Excise Kun Nhim said that the decision was made as the COVID-19 situation has improved globally and previous testing failed to find any trace of COVID-19 in imported frozen meats.
Nhim stressed that customs officials will continue to spray imported meats with disinfectant, for safety purposes, although he added that only the packaging and transportation would be sprayed.
This brings an end to the requirements for COVID-19 certification on imported frozen meats which Cambodia introduced in August 2021 after the Delta variant of COVID-19 was reportedly found on frozen buffalo meat imported from India in July 2021.
India, the world's largest buffalo meat exporter, denied the allegations, saying that their meat could only be exported by acquiring a COVID-free certificate.
Cambodia on Feb. 26 recorded 470 new COVID-19 cases, all of which the Health Ministry has said have been identified as the Omicron variant. Another five people in Cambodia lost their lives to COVID-19, with health authorities saying that four of those people were unvaccinated.
This brings the official death toll up to 3,032, while the official number of recorded COVID-19 cases reached 129,548—although the government's decision to stop counting rapid test results among the official count means that COVID-19 cases are likely much higher than the official count.
Related Articles