Cambodia Seeks to Address Human Trafficking as COVID-19 Threatens Livelihoods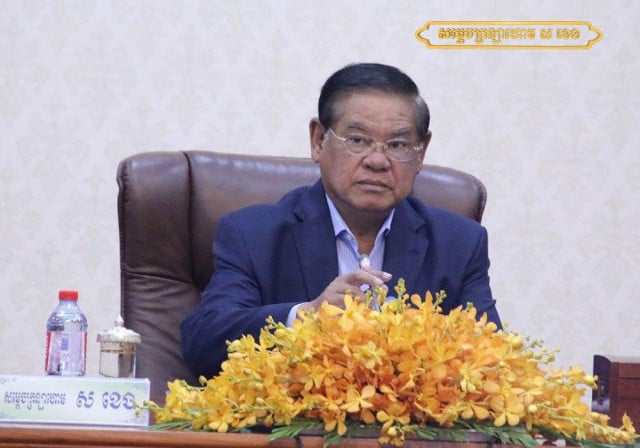 Lay Sopheavatey, Phoung Vantha
May 28, 2020 8:24 AM
Deputy Prime Minister Sar Kheng today warned of illegal border crossings and ordered authorities to remain extra vigilant.

PHNOM PENH--Interior Minister Sam Kheng on Wednesday (May 27) ordered officials along the border to prevent human trafficking and illegal border crossings.

As of May 25, 107 Cambodians, including 39 women were caught crossing the border in Banteay Meanchey province illegally entering Thailand and were sent back by Thai authorities, according to provincial authorities.

Meanwhile in Battambang, there were 106 Cambodians sent back by Thai authorities, including 40 women and 6 children, according to Director of Administration of Battambang Province.

Kheng ordered the authorities to arrest people using the Coronavirus Disease 2019 (COVID-19) pandemic as an opportunity to engage in illegal smuggling. While many have suggested that trafficking—whether for forced labor, sexual exploitation or arranged marriage—may have decreased due to lockdown measures introduced throughout Southeast Asia, experts worry that traffickers have evolved to the new normal faster than authorities.

"The COVID-19 issue puts people's livelihoods at risk and vulnerable to human trafficking, so authorities must prevent and seriously suppress illegal crossings," he said. Earlier this month reports circulated in Vietnamese media about a Vietnamese man crossing the border from Siem Reap illegally and then later testing positive for COVID-19.

Sar Kheng urged authorities to increase awareness among migrant workers abroad by collaborating with Cambodian embassies in other countries to guarantee that Cambodians working abroad do not face the myriad forms of exploitation that have been known to happen in more economically developed Southeast Asian nations.

Since the pandemic began, some 90,000 Cambodians have returned from Thailand having lost their jobs due to the pandemic. The United Nations, the International Organization for Migration and the International Labour Organization have all warned of the grave threat that human trafficking poses to vulnerable communities who have lost income due to the COVID-19 pandemic.

Cambodian authorities have dealt with 169 cases relating to human trafficking and sexual exploitation and arrested 229 suspects in 2019. This shows an increase of 35 cases and 134 suspects compared to 2018, according to the report on the fight against human trafficking and sexual exploitation in 2019, but it remains unclear whether this reflects an increased prevalence of trafficking or simply an increase in authorities' ability to prevent it.

The report showed that authorities arrested 229 suspects (72 women), including 11 juvenile suspects and 40 foreigners of seven nationalities, including two Australians, one Russian, two Brits, one Thai, 29 Chinese, four Americans and one Indian.

Cambodian authorities rescued 456 victims, including 141 people under the age of 15, 55 people aged 15-17 and 260 18-year-olds. The victims were then delivered to 165 social work centers and 291 victims were returned to their families.


Related Articles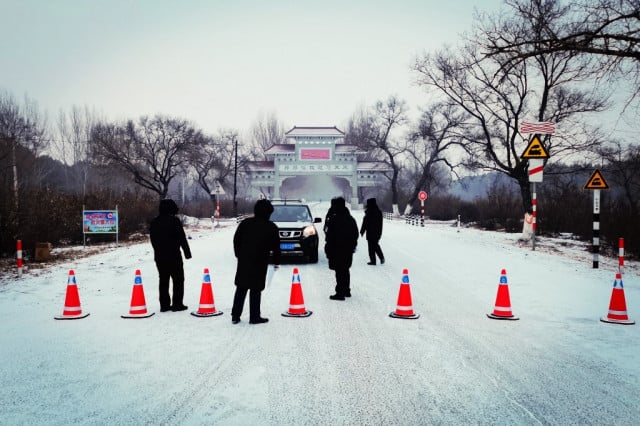 January 13, 2021 10:18 AM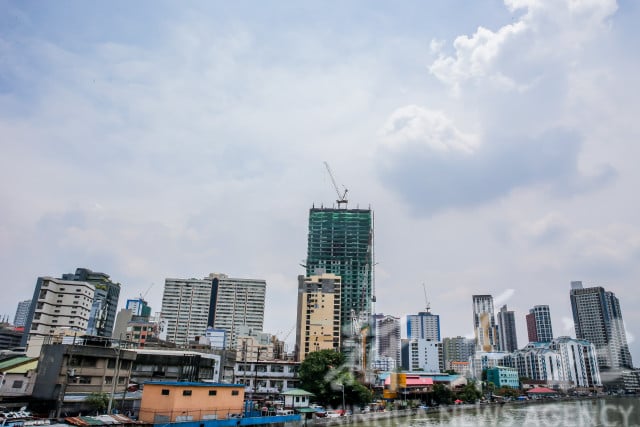 September 10, 2020 8:14 AM