Cambodia Seeks to Increase Food Exports to ASEAN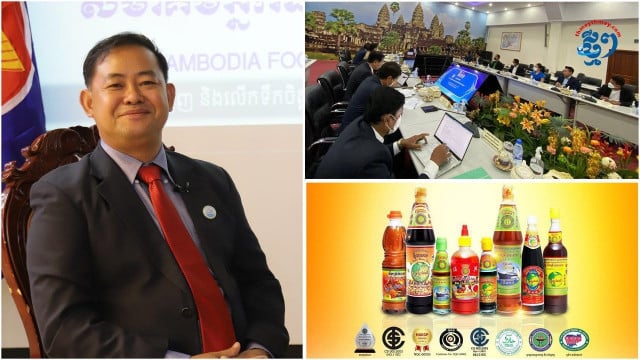 PHNOM PENH – Meav Soktry, president of the Cambodian Food Manufacturer Association (CFMA) believes Cambodia will be able to increase the exports of packaged food to other ASEAN countries in the next two years.
Soktry said that his association has been improving the quality of packaged food in accordance with the Ministry of Industry's standards on food and packaging. The association has also held capacity-building training and experience-sharing workshops to share the industry's good practices among its members.
"It is the association's mission to always provide training, encouragement, and help to find new markets, whether in Phnom Penh, in the provinces, or abroad," he said.
However, Soktry is also aware of obstacles that hinder exports. While being a member of the 10-nation bloc eases the export process to other member-states, he stresses the lack of Cambodia's food industry's competitiveness in international markets.
"The price of our products cannot compete with other ASEAN countries. We mostly produce on a small scale, so the cost of production is higher than in countries with larger factories," he said. "We also have to import from other ASEAN member states the raw materials related to packaging and some of the ingredients to produce the food we then want to export."
He also points to sanitary conditions, which slows the export process. "Food products can't be harmful for the health, so before being able to export anything, the production has to go through hygienic and phytosanitary inspections, that must be recognized by both parties," he added.
Besides the ASEAN market, Cambodia is already exporting some packaged food to other Asian markets such as China, Japan or South Korea.
Dried mangoes or processed cashews are among the products Cambodia exports the most to all ASEAN member states, while fish products, like dried or smoked fish, are mostly exported to Thailand, where food tastes are similar.
CFMA's president believes that Cambodia's food exports and imports have seen positive progress and are able to compete in the ASEAN market much better than five years ago.
"I think that next year we can increase our exports to ASEAN markets, based on the momentum we've observed in the past years. Our goal is to produce good quality products so we can have more opportunities to export," he said. "Thus, we are requesting other organizations and the Cambodian government to assist the CFMA to be more capable in the field."
Originally written in Khmer for ThmeyThmey, this story was translated by Kheav Moro Kort for Cambodianess.
Related Articles