Cambodia sees rise in approved real estate projects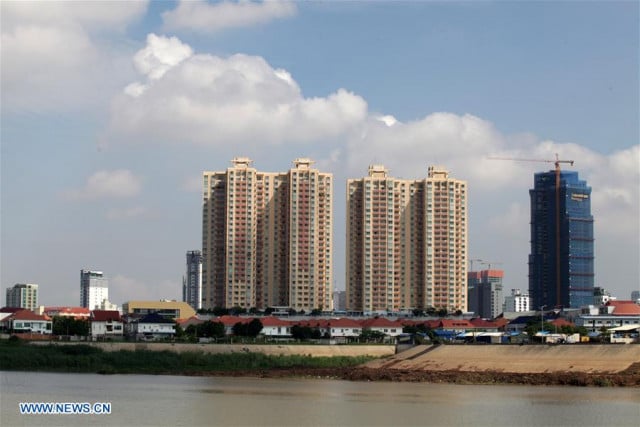 Xinhua
June 3, 2019 9:34 AM
PHNOM PENH-- Cambodia approved more than 2.7 billion U.S. dollars worth of real estate projects during the first four months of 2019, a sharp 67.3 percent increase, local media reported on Monday, citing a senior official.

Lao Tipseiha, secretary of state at the ministry of land management, urban planning and construction, said growth in the sector from January to April has been remarkable owing to political and social stability, national economic growth as well as rising incomes and foreign investment.

He said during the four-month period, a total of 1,420 projects were greenlighted, a significant increase compared to the 1,171 projects approved from January to April last year.

"The social and political stability and the firm economic growth over the years helped to improve the standards of living for the people and made the construction and property sectors very attractive," Khmer Times quoted Tipseiha as saying.

"They now play an important role contributing to economic growth, the rise of people's incomes and job creation," he said.

According to the Cambodian Valuers and Estate Agents Association, real estate prices in the country have increased by about 15 percent annually on average for the last four to five years. Prices last year increased by more than 10 percent compared to 2017.
Land prices rose by around 20 percent, while the prices of houses and commercial buildings grew by around 10 percent.
Related Articles