Cambodia Sees Surge in Traffic Accidents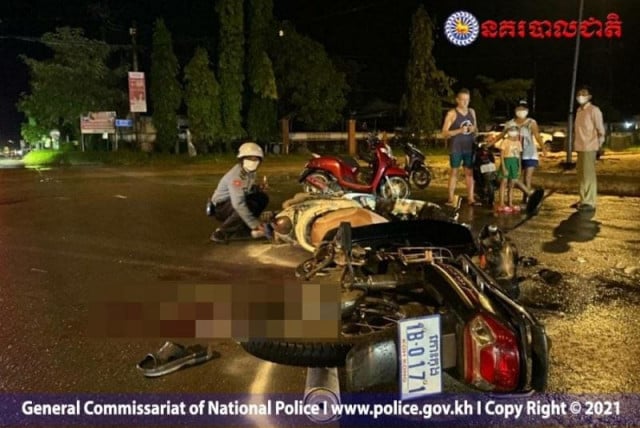 Deaths on the roads already soared to 49 in the first two days of 2021 alone, but last year's road deaths had declined overall compared to 2020
PHNOM PENH--The number of traffic accidents in Cambodia is increasing once again as the country reopens, with Prime Minister Hun Sen noting that 14 people died and 17 were injured on the morning of Jan. 3 alone.
Experts have since called for greater action from the authorities to prevent traffic accidents. The rate of deaths and injuries had dropped during the COVID-19 pandemic, which saw restrictions on movement implemented around the country, but the return to normalcy has meant a return to road traffic accidents.
According to Hun Sen, the number of deaths in traffic accidents was significantly lower several months ago and urged people to take care.
"Please be careful and pay more attention to the traffic accidents," Hun Sen emphasized while ordering a creation of Telegram group for citizens to report on traffic accidents and take pictures of the license plates of vehicles violating traffic laws so that they will be punished accordingly.
According to Road Traffic Safety Department's report issued on Jan. 2, in the first two days of the year, 49 people were killed in Phnom Penh, Preah Sihanouk, Stung Treng, Kampong Thom, Kratie provinces.
The main cause of increasing traffic accidents is drunk driving cases, speeding and other law violating activities—all of which are due to weak traffic law enforcement.
Kim Pagna, country director of Asia Injury Prevention, said that Cambodia needs more budget to disseminate, educate, enforce laws, as well as to develop infrastructure that could reduce traffic accidents.
"Besides law dissemination, law enforcement should be the main priority in both nighttime and daytime. But at but there are a lot of drunk drivers violating laws," he said
He went on to suggest that the authorities should not only install cameras to follow drivers who go break the law but also monitor the police to see whether they really follow the rules.
"I appreciate efforts to implement the laws, but there remain some officers who take a chance to violate the laws," Pagna added.
When asked about the government's plan to create a Telegram group for people to report traffic violations, he responded that he believes government may have planned it poorly.
"The government should mainly focus on targeting groups who easily cause traffic accidents such as [drivers] of transportation vehicles and big trucks and instruct companies to take actions to ensure that they respect traffic laws," he said.
Yong Kimeng, president of People's Centre for Development and Peace said that limited law enforcement is the main factor causing traffic accidents as drivers' attitudes suggest they think that the roads belong to them.
"Some traffic accidents are solved unfairly if the drivers are powerful or rich as [they can bribe] the police. That leads to the loss of trust among citizens," Kimeng said, stressing that while many police officers are working hard to prevent traffic accidents, some continue to use their position to make money through bribery.
Meanwhile, he called on citizens to respect the traffic law and change their behavior while driving and demanded the police implement the laws fairly.
According to Interior Minister Sar Kheng, 2021 saw 2,670 traffic accidents in total, down by 16 percent compared to 2020.
Accidents claimed 1,497 lives in total in 2021 compared to 1,646 in 2020, a decline of nine percent. The road accidents are mainly caused by speeding, accounting for up to 34 percent of all cases, along with a disrespect for the driving rights of others which made up 16 percent and while drunk driving constituted 4 percent.
Related Articles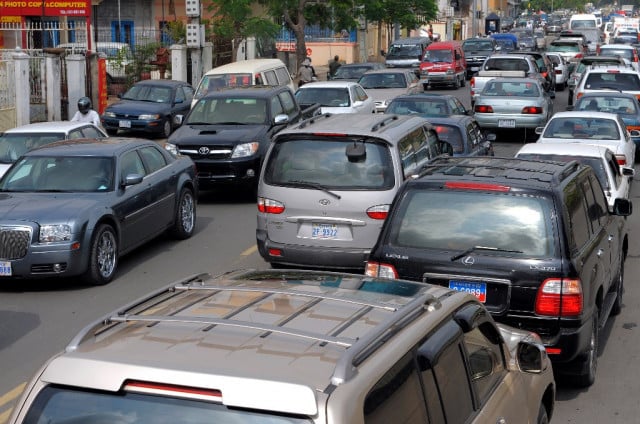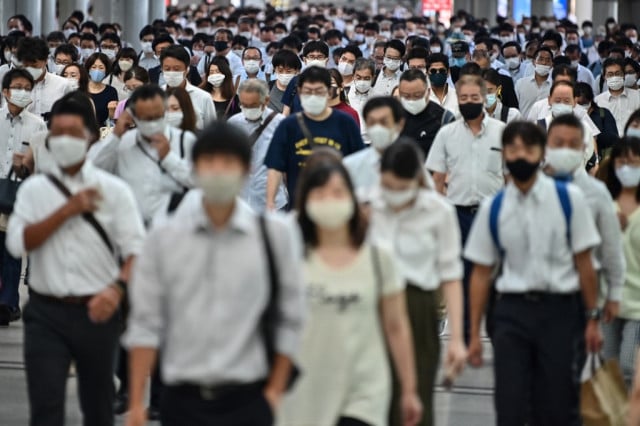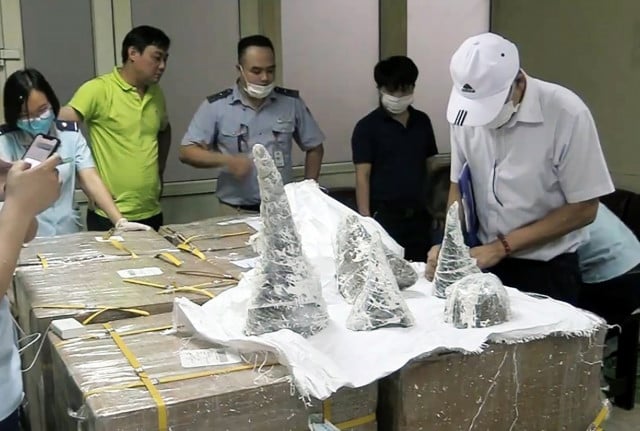 February 22, 2023 3:45 PM