Cambodia Signs Armies MOU with China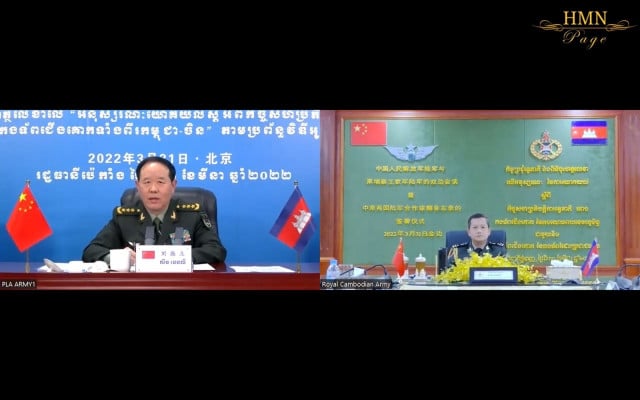 Agreement to strengthen cooperation
PHNOM PENH– Cambodia and China have signed a Memorandum of Understanding to strengthen cooperation and the close relationship between their armies.
The agreement was signed in a virtual ceremony on March 31 by Hun Manet, who serves as Commander of the Royal Cambodian Army and Deputy Commander-in-Chief of the Royal Cambodian Armed Forces, and Liu Zhen Li, Commander of the Army of the Chinese People's Liberation Army Ground Force.
Royal Cambodian Army spokesman Mao Phalla said the MoU aims to strengthen long-term cooperation and the relationship through discussion and finding solutions to issues for mutual benefit.
"In short, it is to help each other to grow, develop and protect security and peace," he said.
The signing would also open a new page in the history of the infantry between the countries to help support each other and build intimate friendships, said Phalla.
"The two sides praised the growing Cambodia-China military cooperation and particularly the cooperation between the two countries' armies, which has so far made great strides and achieved many fruitful results," the Cambodian Army said.
The signing came after Cambodia was suspected of providing a Chinese military base at Ream Naval Base in Sihanoukville. The United States urged the Cambodian government to be open about its plans to develop the base for the benefit of all parties.
Phalla said the MOU was only about cooperation between land forces and had nothing to do with criticism and suspicion of the Ream base.
Cambodia had also signed an MoU with Indonesia on military training, he said.
"Indonesia helps us with the training of professional officers. Beside that, no other army's countries has signed an MOU as China has.
"Other countries that have come here have only shown politeness and shared information," he said.
Related Articles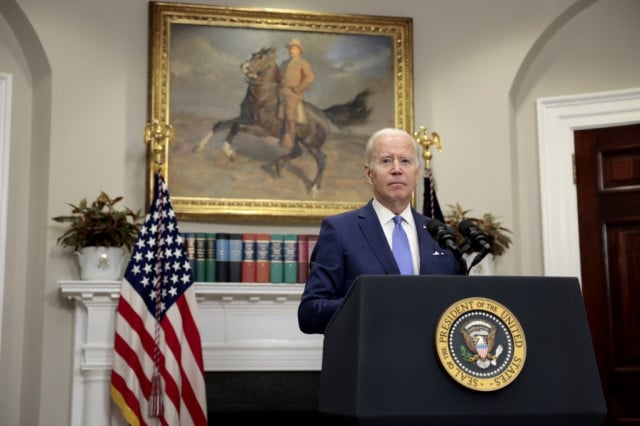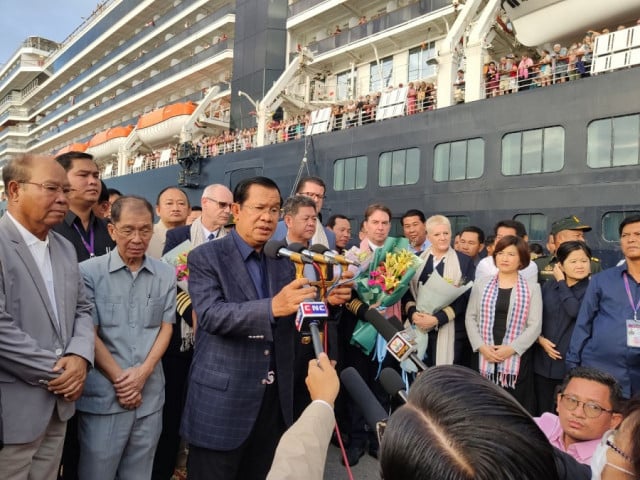 February 21, 2020 9:51 AM
September 5, 2020 5:59 AM