Cambodia Stands against Russian Annexation of Ukraine's Regions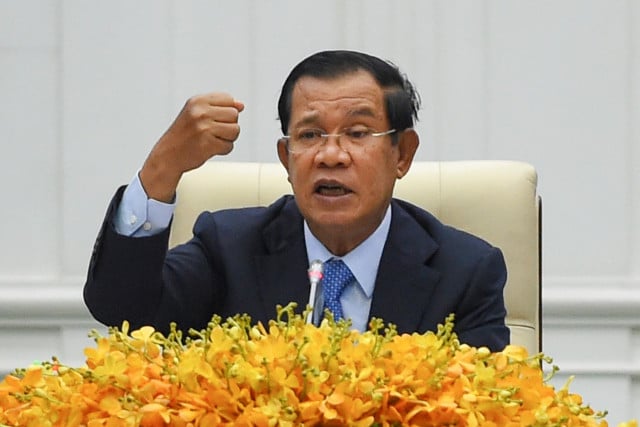 PHNOM PENH – Cambodia maintains its principle against the illegal annexation of a country's territory and the use of force to do so, Prime Minister Hun Sen said on Oct. 1, hours after Moscow had announced the incorporation of four Ukrainian regions.

The prime minister added that Cambodia will vote to support a resolution condemning this action by Russia if it is brought to the United Nations General Assembly.
During a ceremony held at the Kremlin on Sept. 30, Russian President Vladimir Putin signed treaties to annex four parts of Ukraine—Donetsk, Luhansk, Zaporizhzhia, and Kherson—which have been under Russian army occupation, and this, despite waves of criticisms. He also vowed to take action if there is any attack in these regions.
Speaking during a ceremony in Siem Reap province, Hun Sen said that, when the Ministry of Foreign Affairs and International Cooperation had asked for instruction regarding the issue, he had stressed Cambodia's position: that the country does not support the Russian action and stands against carving a country's territory to create a state and the use of force or the threat to use force against a nation.
"Let's think: If there was a country sending troops to Siem Reap and holding a referendum to separate [it] as an independent state, how could we accept this: We definitely would not," Hun Sen said. The prime minister added that, for that reason, Cambodia still does not recognize the Republic of Kosovo that was established as a state by the United States and NATO.
Cambodia's representative at the UN General Assembly will vote for any resolution, which aims at condemning Russia's action, this being the only choice, Hun Sen said.
During the UN Security Council meeting on Sept. 30, Russia vetoed a resolution, tabled by the United States, condemning the annexation of the Ukrainian regions. China abstained to vote. Hun Sen said that the resolution might be brought to UN General Assembly.
Cambodia has already voted twice to support UN resolutions condemning the Russian armed invasion of Ukraine since its start on Feb. 24, 2022.
Related Articles