Cambodia Stands By Ukraine Support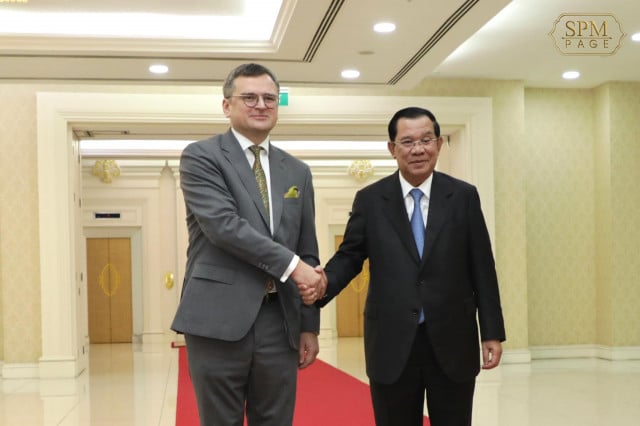 PHNOM PENH – Cambodia has reaffirmed its stance on the Russia-Ukraine conflict, telling Ukraine it opposes aggression against independent states.
"Cambodia has been through war and been invaded," PM Hun Sen said during a meeting with Ukrainian Foreign Minister Dmytro Kuleba on Nov. 9 at the Peace Palace.
"Cambodia understands the feelings of the Ukrainian people. Cambodia's position on the war in Ukraine is to adhere to and respect the principles enshrined in the UN Charter and international law."
He said Cambodia rejects aggression, intimidation and the use of force against the territorial integrity and sovereignty of sovereign states and it opposes annexation of territory.
Cambodia was one of 143 countries that voted for a resolution to defend the principles of the UN Charter on Oct. 12. Of the world body's 193 members, 35 abstained and five voted against, including Russia, Syria, Nicaragua, North Korea and Belarus.
The Ukrainian Foreign Minister thanked Cambodia for issuing a statement through the ASEAN Foreign Ministers expressing concern over the situation in Ukraine.
Kuleba also thanked the country for calling for an immediate end to the use of force and a return to peaceful negotiations and support of the UN General Assembly resolution on the invasion of Ukraine.
"Congratulations to Cambodia that Cambodia has gone through many long wars, but so far Cambodia has achieved peace, stability and development in all areas, all of which are the aspirations of the Ukrainian people," Kuleba said during the meeting.
Kuleba arrived in Cambodia on Nov. 8 for the signing ceremony of The Treaty of Amity and Cooperation in Southeast Asia (TAC) at the 40th and 41st ASEAN Summits and related summits.
Hun Sen on Nov. 1 had a phone conversation with Ukraine President Volodymyr Zelensky, expressing Cambodia's strict adherence to the UN Charter and international law.
According to an account of the call, both expressed appreciation for one another's help and agreed to name ambassadors as suggested by Hun Sen.
Zelensky asked the PM to make a video statement during the summit, outlining Ukraine's desire to take part in sectoral dialogues with ASEAN.
In December, Cambodia will send demining experts to Ukraine to help it clear unexploded munitions from the conflict with Russia. A second team will depart next year.
Related Articles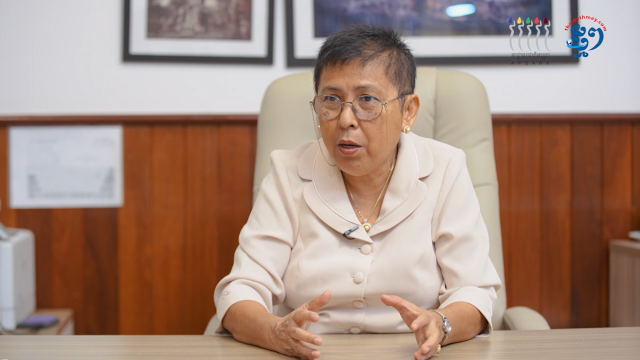 November 29, 2022 7:30 PM