Cambodia Strengthens Ties with China in the Time of the Coronavirus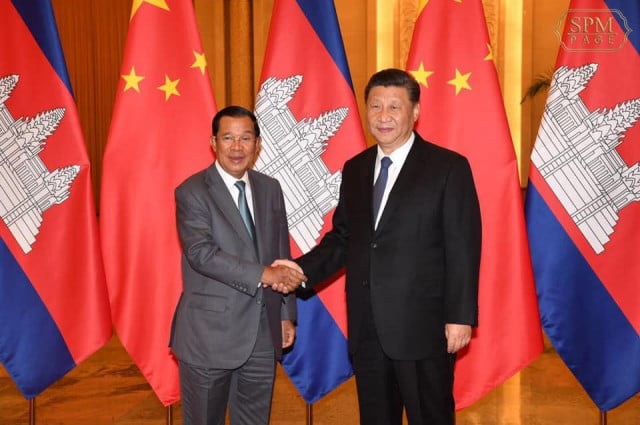 Phoung Vantha
February 6, 2020 7:06 AM
PHON PENH—Prime Minister Hun Sen returned from his hours-long trip to Beijing Wednesday with China agreeing to increase its support and Cambodia to further assist Chinese businessmen in the country.
During his meeting with President Xi Jinping, Hun Sen's Facebook post read Thursday, "the [Chinese president] stated that China will provide assistance to Cambodia and Sihanoukville City according to the needs of the country.
"The Chinese government would encourage Chinese investors to invest in Cambodia and to import more Cambodian products to China," the post read.
Hun Sen Wednesday made a stopover in Beijing on his way back from Seoul to look into the situation of Cambodians in China during the 2019 Novel Coronavirus outbreak, and especially of the Cambodian students in Wuhan City where the outbreak began last December.
The post on his Facebook page Thursday said that his visit to China aimed to showcase Cambodia's support to that country. "No one can break the friendship between China and Cambodia," Hun Sen said, according to the post.
"A friend in need is a friend indeed as the Cambodian people stand with the Chinese people at this special moment," Xi said, according to the state-run Xinhua News Agency.
During their meeting, the Chinese president asked Hun Sen to take care of Chinese investors in Cambodia and attempt to improve the investment climate in the country.
"The president asked Cambodia's government to find what challenges Chinese investors are facing in Cambodia, to find ways to support them," the post read on Hun Sen's Facebook page.
Related Articles
February 20, 2022 10:21 AM