Cambodia takes home another SEA Games gold medal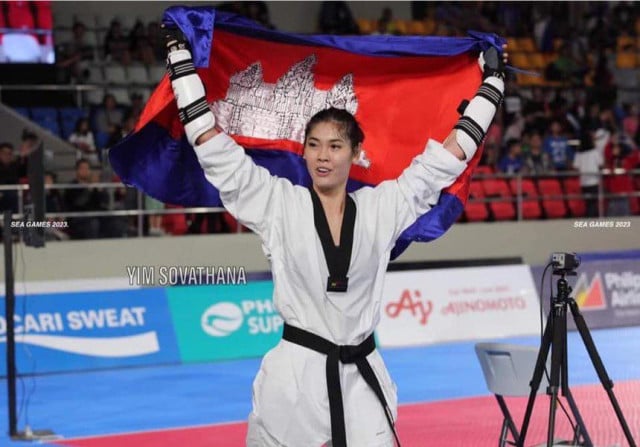 Jazmyn Himel
December 9, 2019 5:42 AM
Hun Sen congratulates taekwondo champion

PHNOM PENH — Sorn Seavmey has won the SEA Games women's taekwondo final against Filipina Kristie Elaine Alora, boosting Cambodia's medal count to 37 as of Monday.
Prime Minister Hun Sen congratulated her on Sunday's victory in the Philippines.
"Thank you so much for your support," Sorn Seavmey said. "This medal is for Cambodia."
Sorn Seavmey also won gold at the SEA Games in Myanmar in 2013 and Malaysia in 2017.
As of Monday morning, the National Olympic Committee said Cambodia had won three gold, six silver and 28 bronze medals. The SEA Games is scheduled to close on Wednesday.
At Incheon in 2014, Sorn Seavmey won Cambodia its first gold medal at the Asian Games since 1954.
Related Articles