Cambodia to Attend an ASEAN-China Foreign-Minister Meeting on the Coronavirus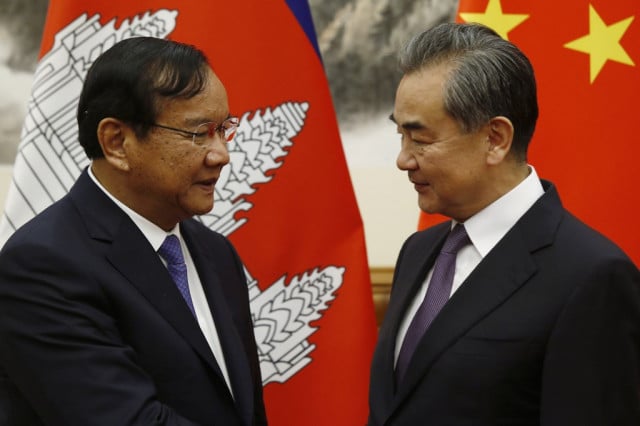 Discussions will focus on ways to curb the spread of the disease.
PHNOM PENH--Foreign Minister Prak Sokhonn will take part in a special ASEAN meeting during which foreign ministers will discuss with Chinese representatives the 2019 Novel Coronavirus (2019-nCoV) outbreak.
According to a press release issued Saturday by the Ministry of Foreign Affairs and International Cooperation, this meeting held in Laos on Feb. 19 and 20 will be an opportunity for the ministers to discuss measures to prevent the spread of the coronavirus, which is believed to have originated in Wuhan city in China last December.

"Prak Sokhonn will also share Cambodia's latest information on the COVID-19 as well as the measures taken to counter the spread of the coronavirus in Cambodia," the release said.
Sokhonn's participation will help strengthen cooperation among Asean countries in the midst of this global health threat, and also demonstrate Cambodia's support of China and confidence in the measures taken by the Chinese government to address the coronavirus outbreak, the release read.
During his visit made at the invitation of Laotian Foreign Affairs Minister Saleumxay Kommasith, Sokhonn will also attend the Fifth Lancang-Mekong Cooperation (LMC) Foreign Minister's Meeting. A cooperation mechanism initiated by China, the LMC focuses on water and sustainable development issues. The third Lancang-Mekong Leaders' Meeting is to be held in the near future, the release said.
Related Articles