Cambodia to buy 400 MW generators from Finland and Germany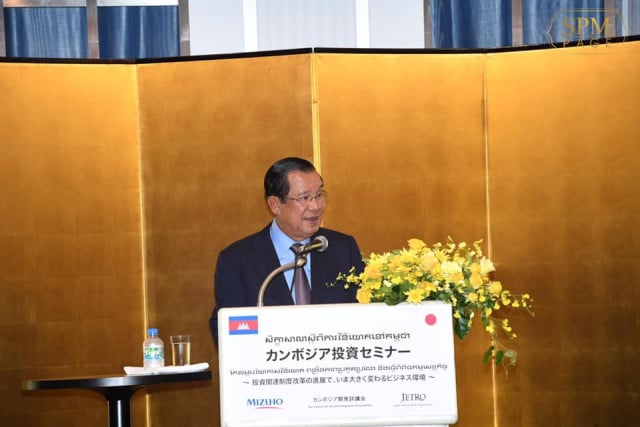 The generators and solar power projects being planned will able to add a total of 500 megawatt
PHNOM PENH--Cambodia will purchase two power generators with combined capacity of 400 MW from Finland and Germany to address the rising demands for electricity supply in the country, Prime Minister Hun Sen has said.
Hun Sen made the comment in a meeting with a Japanese business community in Tokyo where he was on a working visit.
"As a matter of urgency, we are preparing to buy a 200-megawatt generator from Finland and another 200-megawatt generator from Germany as a back-up when needed," Hun Sen said on Wednesday.
During the peak of the hot season between early March and May, Cambodia faced a shortage of 400 megawatt of power, forcing the government to implement a rotation of power cut in the capital Phnom Penh and in several major provinces.
Hun Sen said that hydroelectric dams, which are expected to produce 1300 megawatt, were able to generate about 300 megawatt of electricity because the rivers did not have enough water during the peak period.
He did not give details when the two new generators will become available and operational in Cambodia. But he added that the generators and solar power projects being planned will able to add a total of 500 megawatt into the grid in the near future.
Related Articles