Cambodia to Charge Foreigners Arriving for COVID-19 Testing and Quarantine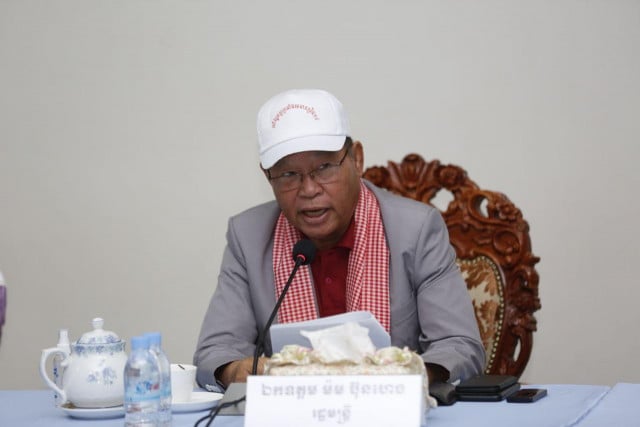 Phoung Vantha
June 10, 2020 5:16 AM
In a U-turn, the Cambodian government announced on June 9 that foreigners will now have to cover the costs of their testing, treatment and quarantine upon arrival.

PHNOM PENH--Cambodia's Ministry of Health announced late Tuesday night (June 9) that foreigners entering the country will now have to pay for their Coronavirus Disease 2019 (COVID-19) testing upon arrival. This reflects an apparent reversal of Prime Minister Hun Sen's comments made on March 25 where he claimed all foreigners in Cambodia would be treated free of charge.

"I want to declare that we [Cambodia] are poor, but we have big mind. Whoever becomes infected with the virus on our land, we will cover the expenses," he said previously, having also coined the slogan "Small country, big heart" to reflect Cambodia's generosity in regards to COVID-19 treatment.

According to the Ministry of Economy and Finance, it was Health Minister Mam Bunheng who requested that foreigners be charged for COVID-19 containment measures.

As of June 9, foreigners will be charged $5 for a single trip between the airport and the waiting center for test results, followed by a mandatory COVID-19 test costing $100. Accommodation will cost foreigners $30 while they wait 24 hours for the results, plus an additional $30 for three meals for the day.

However, the ministry confirmed that if a passenger aboard the flight tests positive for COVID-19 then all passengers will be subject to a mandatory 14-day quarantine period, costing $84 a day to cover food, lodging and medical checks. Before being released from quarantine, foreigners will be expected to pay $100 for an additional COVID-19 test, as well as a further $30 for a certificate declaring them healthy.

If a foreigners requires hospitalization for treatment of COVID-19, a hospital bed will now cost them $225 a day. The ministry felt it necessary to include the $1,500 fee for cremation services, despite Cambodia recording no deaths as a result of COVID-19.

The statement added that the ministry now requires all travelers to purchase local insurance, although did not clarify whether foreigners with international health insurance policies would be exempt from this.

In total, foreigners arriving in Cambodia whose flight has no COVID-19 cases onboard can expect to pay $195 for transport, testing, accommodation and food. If someone aboard the flight tests positive for COVID-19, foreigners will receive a bill in excess of $1,400 presuming they don't require additional medical treatment or hospitalization.

York Sambath, director-general of administration and finance at the Health Ministry, declined to clarify this issue saying she was unavailable, nor could Health Ministry spokesperson Or Vandine be reached for comment.

As of June 10, Cambodia has just one active case of COVID-19 following the full recovery of a French-Cambodian man.

Since January, Cambodia has carried out 21,749 tests throughout the country, which amounts to 1,310 tests per million people, according to a previous statement from spokesperson for the Health Ministry Or Vandine, adding that authorities have tested 3,637 inbound passengers since international flights have been allowed into Cambodia as of mid-May.


Related Articles