Cambodia to Commemorate End of Civil War on Dec. 29, but Not with Holiday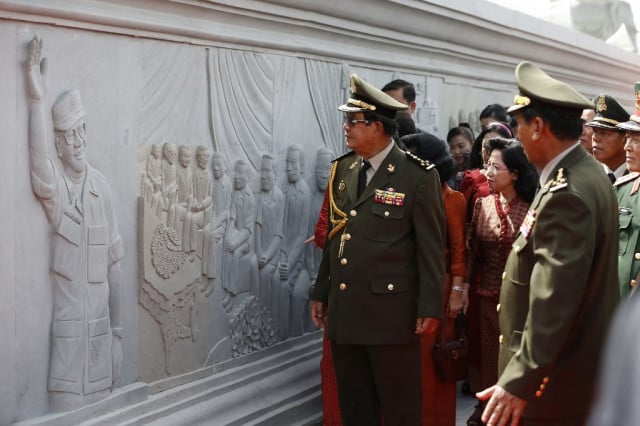 Dubbed Win-Win Policy Day, Dec. 29 is the latest addition to the Cambodian national calendar to celebrate the end of civil war in 1998, but Prime Minister Hun Sen has said there will be no holiday
PHNOM PENH--Cambodia will mark Dec. 29 as Win-Win Policy Day, an anniversary for the end of civil war, according to a circular issued by Prime Minister Hun Sen on Jan. 14, 2022.
The new addition to the Cambodian calendar will not, however, be marked as a national holiday.
Hun Sen said that the inclusion of Dec. 29 in the national calendar is a means of celebrating the complete end of war, but it will be remembered by continuing to work as usual so that Cambodia can appreciate and commemorate the absence of war.
He ordered all ministries, institutions, provincial administrations and private-public institutions to set Dec. 29 as Win-Win Policy Day on the calendar, but without holidays from this year forth. Stakeholders have been ordered to put up banners depicting Hun Sen's slogans.
"Thank peace! Thank Win-Win policy! Grateful to the founders, guides and victorious political operators who bring complete peace and national unity!" are among the slogans Hun Sen has demanded be displayed on the newly-established Win-Win Policy Day later this year which will mark 24 years since Cambodia ended its civil war.
Related Articles