Cambodia to Expand Trade to UAE through a Comprehensive Economic Partnership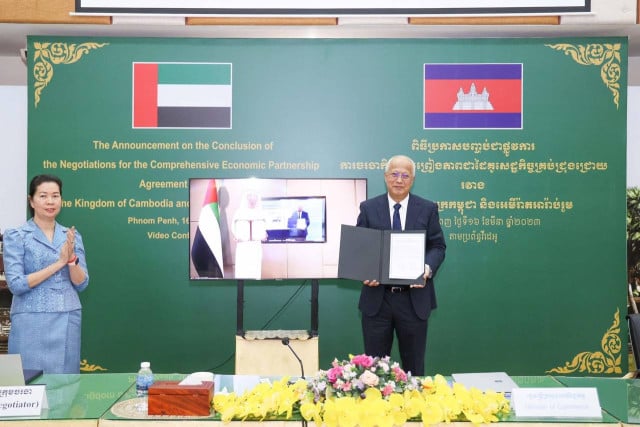 PHNOM PENH—Cambodia and the United Arab Emirates (UAE) have concluded negotiations on an economic partnership agreement that is expected to open new markets for Cambodia's agricultural and industrial goods, the Ministry of Commerce announced on March 16.

Once in effect, this partnership is expected to help expand Cambodia's exports in textiles and especially in agricultural goods as well as services, the ministry said in a press release.
In October 2022, Cambodia and the United Arab Emirates embarked on the first round of negotiations for this Comprehensive Economic Partnership Agreement in Abu Dhabi, the capital of the United Arab Emirates.

The second round was held in Phnom Penh on Dec.19 through 21, 2022, and the third and final round took place in Dubai on Feb. 20 through 22, 2023.

According to Minister of Commerce Pan Sorasak, the successful conclusion of the talks with the United Arab Emirates was an important achievement for Cambodia as this will help diversify the country's export markets and contribute to the country's economic integration into the region and the world.

"Potential agricultural and industrial goods that Cambodia will export to the market include rice, vegetables, bananas, mangoes, corn, peppers, durians, rice cakes, fruit jams, fruit, bicycles, electronic components, electric cars, travel bags, shoes and clothes," he said, according to the press release. "The service market that Cambodia has access to includes professional and business services, construction and engineering services, and environmental services."

In the press release, the Ministry of Commerce stressed that this important agreement covers all essentials of international trade between the two countries: trade in goods, rules of origin, customs procedures and trade facilitation, sanitation and phytosanitary, trade barriers, commerce, investment, digital commerce, intellectual property rights, economic and technical cooperation, transparency, dispute resolution mechanisms, litigation, exceptions, administration of agreements, and final provisions.

This agreement will help maximize the benefits of socio-economic development for both countries by enhancing the value chain, engagement, and trade facilitation, as well as promote bilateral investment and broaden cooperation in potential areas, which are new opportunities offered by ASEAN and the Middle East, the press release read.

Following the announcement of the formal conclusion of the negotiations, both countries will speed up procedures so that this agreement can be signed in the near future, the Ministry of Commerce said. No date for the signing of the document was mentioned in the ministry's press release.

In 2022, the trade volume between Cambodia and the United Arab Emirates reached $400 million, which represented an increase of 30 percent compared to 2021.

Originally written in Khmer for ThmeyThmey, this story was translated by Te Chhaysinh for Cambodianess.
Related Articles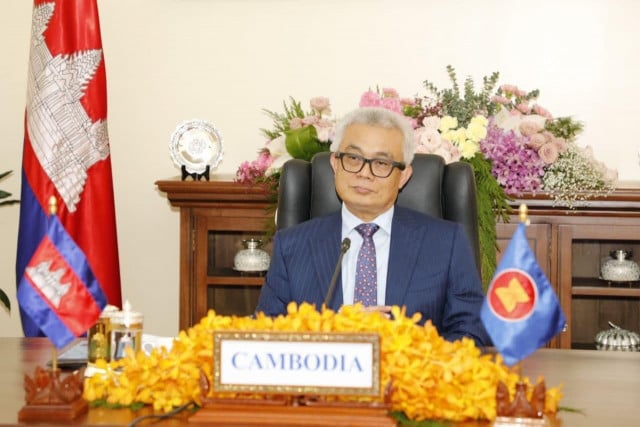 November 15, 2020 10:46 AM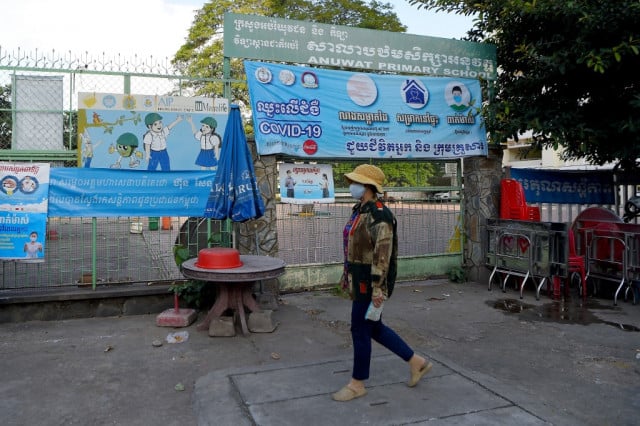 November 22, 2020 5:26 AM