Cambodia to Export Durians to China under a Thai Brand Name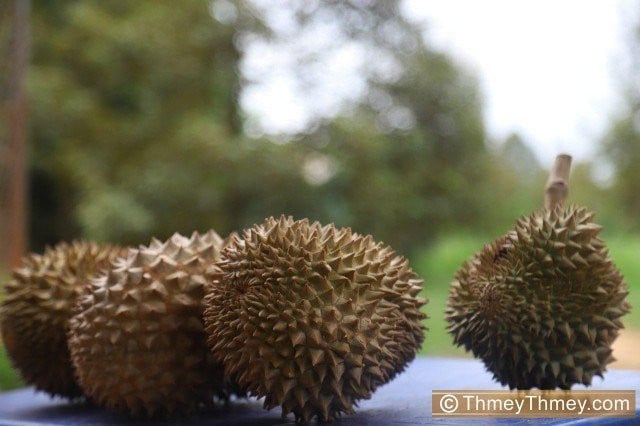 In the meantime, the Cambodian authorities are looking into directly exporting durians to China, which the country cannot do at this time
PHNOM PENH--A Chinese investor has negotiated shipping durians from Battambang Province to China, but doing so through Thailand and under a Thai label as Cambodia and China have no agreement regarding the export of durians at this point.
Chinese investors are interested in durians grown in Samlout District in Battambang Province because the fruits are especially delicious, said Chhim Vachira, director of the Battambang Provincial Department of Agriculture.
The Chinese investors intend to export already-peeled frozen durians for the Chinese market, he said.
All farmers in that district have implemented good agricultural standards and many of them have introduced machine-readable QR Code symbols stating the names of farmers and durian plantations for product identification, Vachira explained.
However, since Cambodia has not yet received the authorization to directly export durians to China, the fruits will be exported through Thailand and under a Thai brand name, he said.
"Cambodia does not have an official export agreement with China yet, but Thailand has the right to import [and export] durians," Vachira explained. "However, Thailand cannot label the durians as being from Cambodia because we will export the produce through Thailand."
Still, the negotiations between Chinese investors and Cambodian durian farmers are a good sign for the Cambodian durian producers, which hopefully will soon lead to an export agreement between the two countries, he said.
"The Chinese side has already visited our plantations one time," Vachira said. The Chinese investors are happy and pleased with the quality of our Khmer durians.
"Only the agreement between the business community of our people who grow durians and the [Chinese] company is needed," Vachira said. "The Chinese investors are happy and pleased with the quality of our Cambodian durians."
Chhim Vachira could not confirm how many tons of durians China may need per year. But the Chinese side mentioned to him that all durians of good quality they can find will be exported to China, he said.
Samlout District has 544 hectares of durian plantations, yielding nearly 6,000 tons per year with a value estimated at about $30 million. The Battambang Provincial Department of Agriculture has set the goal of expanding durian production to 700 hectares by 2023.
All farmers of the durian plantations have complied with the standard requirements, and 14 plantations have so far obtained a QR Code identifying the name of the farmer.
Samlout District durians have received strong support on the local market where durians are sold for 18,000 to 20,000 riels ($4.5 and $5) per kilogram.
Minister of Agriculture Veng Sakhon has instructed the General Department of Agriculture to study the phytosanitary requirements of the Chinese market, and especially to liaise with the General Administration of Customs of China regarding the preparation, procedures and documents—both technical and legal—in order to export durians directly to China.
"Durian tastes good and has a high market value, which gives high income to growers," he said during a recent visit to a durian plantation in Tboung Khmum Province. "But to get an even higher income, we want this product to have an international market, especially in China."
Sakhon added that durian is a crop with high economic potential, which requires farmers to have the technique of planting and trimming the branches, determining the number of fruits in each tree according to its age, providing fertilizer and water, and monitoring to prevent diseases and pest damage.
According to 2021 data of the Ministry of Agriculture, Forestry and Fisheries, there are 5,289 hectares of durian plantation in the country with 3,403 hectares being harvested and yielding about 36,656 tons of durians per year.
Related Articles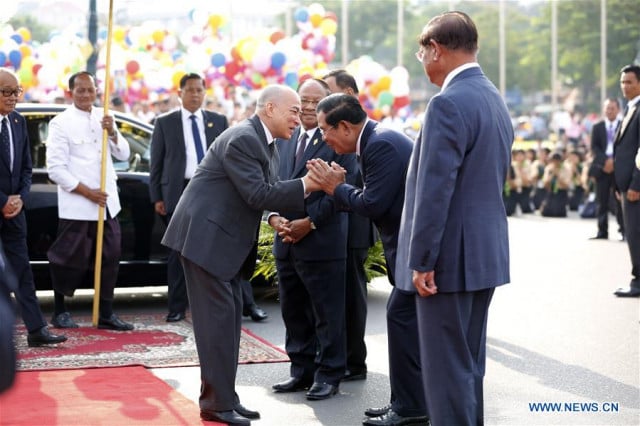 December 31, 2020 9:18 AM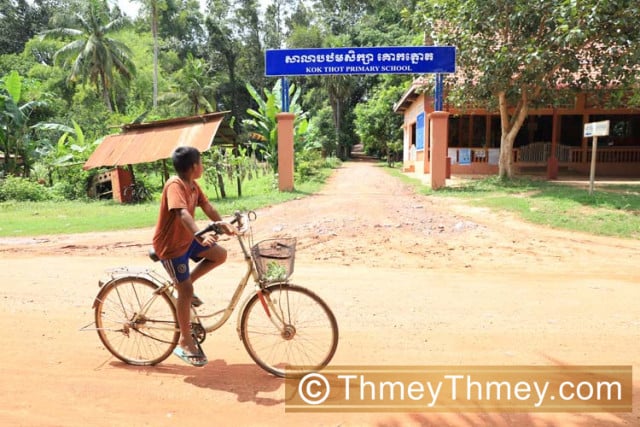 September 21, 2021 12:07 PM