Cambodia to Get Back Angkorian and Pre-Angkorian Objects from the Denver Museum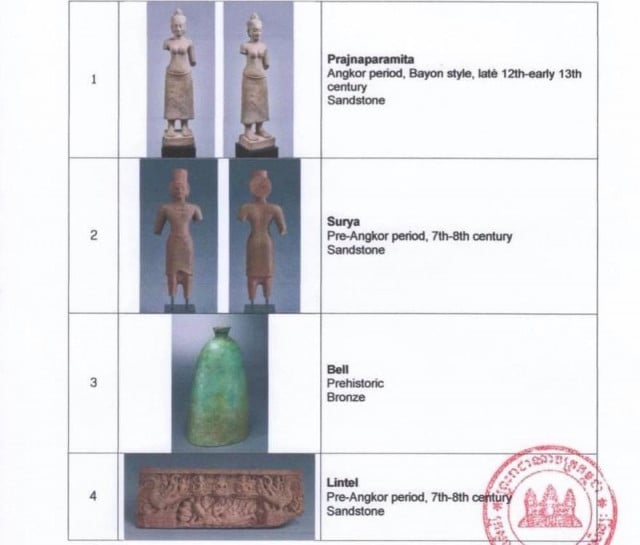 This was made possible through the cooperation of the U.S. authorities
PHNOM PENH--The Ministry Culture and Fine Arts announced that the US government will return to their home country four Khmer artifacts, which were identified by the authorities at the Denver Art Museum in the US State of Colorado.
According to the ministry's press release issued on Nov. 11, the artifacts date from the 7th to the 13th century, that is, from the pre-Angkorian and Angkorian eras.
One of objects is a sandstone sculpture depicting Prajnaparamita of the Buddhist tradition, which was done in the Bayon style of the late 12th century or early 13th century, during the Angkorian era. According to the ministry, the sculpture was found in a field next to an ancient temple located a short distance from the Tonle Bati lake in Takeo province.
Another artifact is a pre-Angkorian sandstone sculpture dating from the 7th or 8th century and depicting the sun god Surya. And the fourth work is a sandstone lintel on which is depicted the sleep of Vishnu and the birth of Brahma, and which was done during the pre-Angkorian period of the 7th or 8th century. These two sculptures were reported to have been stolen from a temple on Kulen mountain in Siem Reap Province, the Ministry of Culture said in the press release.
The fourth object to be returned is an iron-age prehistoric bronze bell, which is one of the 12 bronze bells that are usually arranged in a circle around a cornerstone. It was found in an area near the delimiting line of Pursat and Battambang provinces.
According to Minister of Culture and Fine Arts Phoeurng Sackona, Cambodia achieving to have these artifacts returned demonstrates the commitment of the Cambodian government to seeking and getting back the ancestors' souls that were taken from their motherland during the decades of war and conflict.
"We are thrilled to continue to welcome such precious treasures back to Cambodia and very pleased with our ongoing collaboration with the US government," she said. "We are proud of the cooperation from the US government."
Sackona also appealed to museums and private collectors who have acquired Khmer cultural properties to, she said, "reach out to the ministry to share provenance documentation and move towards voluntary repatriation of our Cambodian treasures."
Long Bonna Sirivath, spokesman for the Ministry of Culture and Fine Arts, said on Nov. 15 that the date of the return of the artifacts has yet to be determined.
Related Articles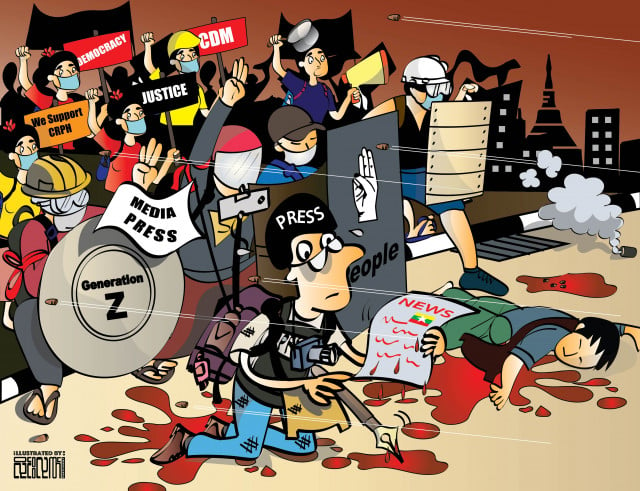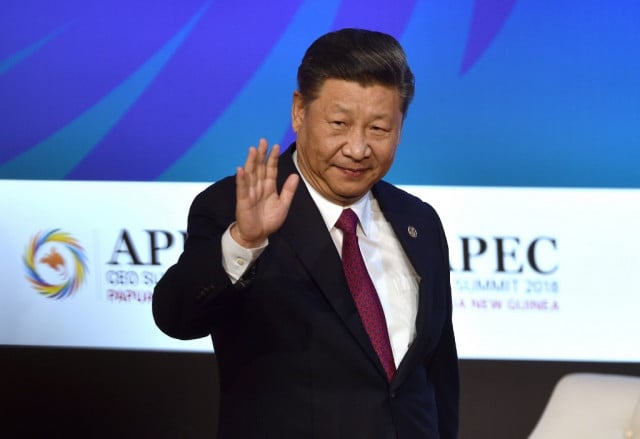 November 18, 2020 2:02 AM