Cambodia to Host ASEAN Youth Dialogue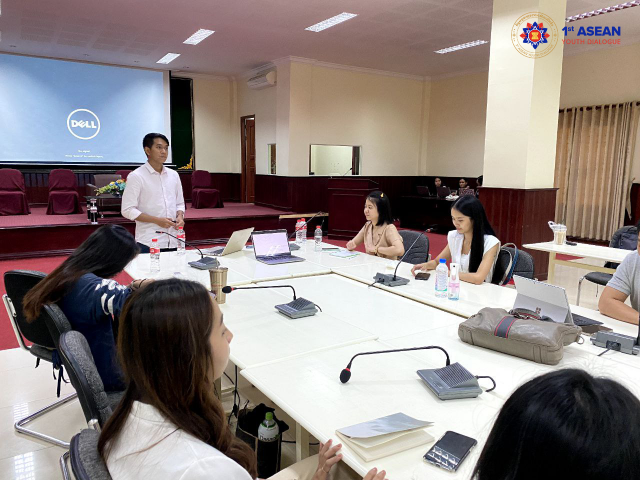 Young people tackle key concerns
PHNOM PENH – Cambodia is to host the First ASEAN Youth Dialogue, an event to promote and cultivate the capacity of young people through discussion and exchange of positive perspectives.
The dialogue, with the theme "Youth in the Era of the Fourth Industrial Revolution: Opportunities and Challenges in Post-Pandemic Recovery," will be arranged into two phases and held on two dates.
Phase 1 will be a virtual meeting from July 18 to 20 while phase 2 will be held in Siem Reap province between July 24 and 27.
About 150 delegates will take part, consisting of youth ministers and 75 youth delegates from ASEAN member states, the Republic of Korea and partner organizations.
Mel Phanseyha, deputy director of the Department of Youth of Ministry of Education, Youth and Sports, said the main objective of the program is to create a platform for youths from ASEAN and South Korea to engage in a meaningful policy discourse with ASEAN youth ministers and key high-level dialogue partners.
Phanseyha said the program will provide benefits not only to young people individually but also to society as a whole. Youth delegates will have the opportunity to build up networks with other delegates from ASEAN member states and the Republic of Korea.
They can exchange views and learn from each other's cultures, he said.
"Preferably, representative youth will have more understanding about the 4th Industrial Revolution through workshops and discussions. Interpersonal skill including cross-culture and teamwork environment will inevitably be gained," he added.
They would have a chance to display their views, knowledge and talent to the ministers and key high-level dialogue partners who will play the role of decision makers.
More importantly, the program will be a bridge that connects youths within ASEAN and the Republic of Korea to work together to provide recommendations to address the common issues in the region and strengthen their understanding.
"Youths today will become future leaders to address the common issues, particularly peace building and prosperity for the people in the region," he said.
However, Seyha said there were challenges because it was the first batch and the organizers must start everything from scratch, particularly in the unstable and unpredictable situation of Covid-19.
There are a few protocols and guidelines to follow and take into consideration not only about the situation in Cambodia, but also in ASEAN and the Republic of Korea, he said.
Chhuon Vanndasambath, a 22-year-old graduate from Paragon International University with a major in political science and international relations, said the program will provide a good opportunity for him to gain an in-depth understanding of ASEAN, as well as discussions with senior ministers, the ASEAN Secretariat, and other experts in several areas.
"With this event, I can actively contribute to bringing the voices of young Cambodians to the table and raise their concerns that require attention on improvement as well as cultural exchange and building good relations between young people from ASEAN member states and those from South Korea," he said.
In an upcoming event, Vanndasambath will be working with four other delegates to represent the Cambodian youth in the meeting, participating to study and discuss with experts and senior officials topics such as the Industrial Revolution 4.0, green jobs, future jobs, and youth unemployment.
"Our main role is to work on drafting strategic recommendations for submission to ministers and senior representatives," he said.
According to Vanndasambath, there are three procedures for before, during, and after the event, including (1) the draft strategic recommendations that cover eight main themes will be enhanced to be presented to the ministers and high-level representatives; (2) the youth delegate representative from ASEAN and the Republic of Korea will the strategic policy recommendations to and engage in dialogue with the ASEAN ministers and high-level representatives for feedback and responses; and (3) before the last day of the event, they will perform a play of their represented culture for the farewell ceremony.
Pen Sreykeo, 23, is a senior majoring in teaching English at the University of South-East Asia in Siem Reap province. Selected as one among five representative youths of Cambodia, Sreykeo said is prepared to share and discuss with the youths of ASEAN members about issues in the ASEAN community.
During the preparation, she said Cambodian delegates must get involved with the meeting to discuss and present their ideas on topics ASEAN member states face, as well as on team-building activities to strengthen their connections and relationships.
"I will lead and motivate my team members to speak and raise issues confidently. I'll try my best to work with the team and hit the points of our topic and find a fruitful solution. Also, we hope that we'll be strong enough to present the ideas to the meeting," Sreykeo said.
Sreykeo added that this event will encourage youths of ASEAN to work together by raising problems and talk to each other directly to find good solutions for the community. In addition, ASEAN youths can understand more about different cultures, which is the best way to grow together.
"I am really delighted that I can join and learn from the other youths and get new experiences from this event. I will share what I have learned with other people, especially my next generation," she said.
The First ASEAN Youth Dialogue is one of the programs coordinated by the Year of ASEAN Youth, announced this year in line with Cambodia's 2022 ASEAN Chairmanship priorities, themed A.C.T: Addressing Challenges Together.
At least four flagship activities under the ASEAN Senior Officials Meeting on Youth will contribute to the Year of ASEAN Youth 2022.
These are the First ASEAN Youth Dialogue funded by the Republic of Korea; the 6th ASEAN Youth Video Contest, in cooperation with ASEAN Foundation and US PROSPECT; the ASEAN Youth Photo Competition; and the ASEAN Youth Debate 2022.
Related Articles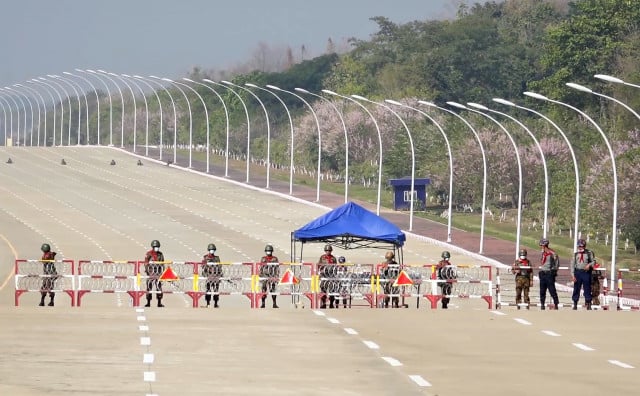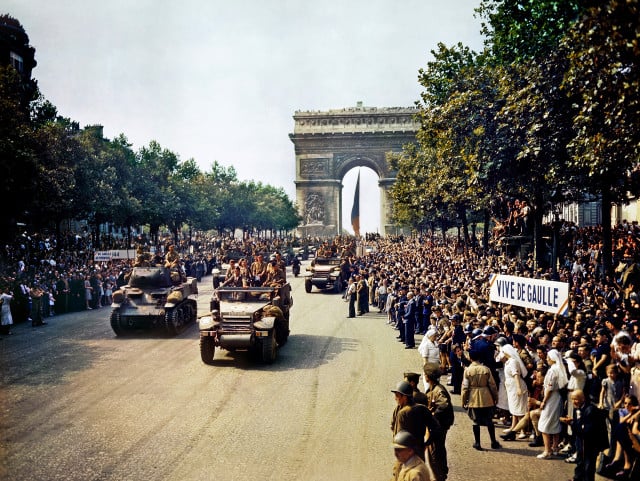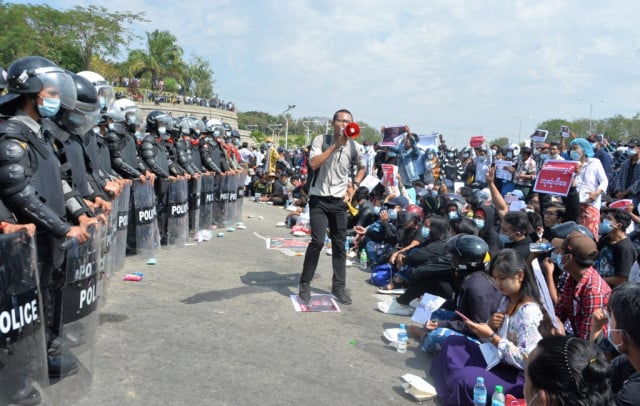 February 8, 2021 10:15 AM