Cambodia to host Major Cycling Event This Weekend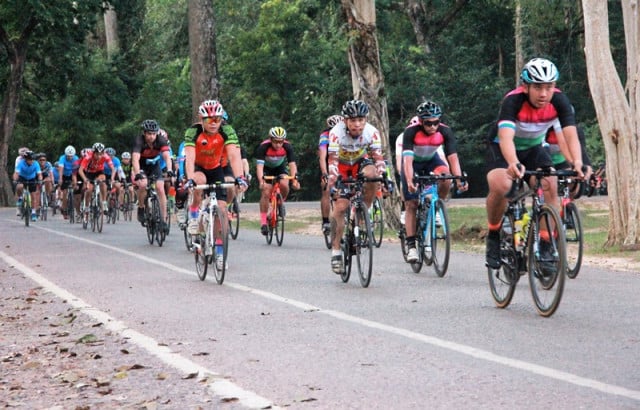 Jazmyn Himel
December 31, 2019 7:32 AM
PHNOM PENH—The country will hold its first Cambodia Cycling World Beach Event in four coastal provinces on the first weekend of 2020.

Held Saturday through Monday, the event will take place in Koh Rong, Preah Sihanouk, Kampot and Kep provinces, Tourism Minister Thong Khon said Tuesday on the ministry's Facebook page.
The first leg of the race will be from Dara Sakor in Botum Sakor district to Koh Kong Town, the second from the Say Phouthorng monument in Koh Kong Town to Bokor Mountain, and the third from Bokor Mountain to Kep Province.
Not only will the event promote the tourism potential of Cambodia's coastal region but this will also contribute to developing human resources in the country for the Southeast Asian Games that Cambodia will host in 2023, Khon said.
The minister called on provincial, district and municipal authorities to, he said, "cooperate, promote and organize this work well in order to show tourists, national and international players [the region's] hospitality and promote the country's image."
On the ministry's Facebook page, Undersecretary Ni Phally said that 18 international and two Cambodian groups have registered for the event.
Related Articles