Cambodia to Launch a Second Loan Assistance Program for Small/Medium-Sized Businesses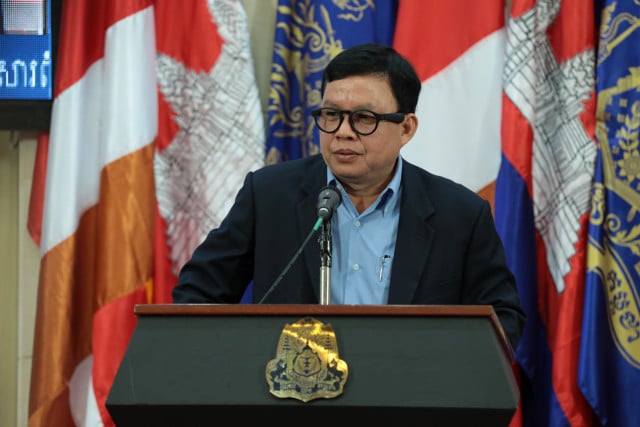 Ou Sokmean
July 31, 2020 10:11 AM
This comes as money from the first program has not entirely been distributed
PHNOM PENH--The Cambodian government has pledged $500 million in additional assistance to revitalize small and medium enterprises (SMEs) affected by the Novel Coronavirus (COVID-19) pandemic.
During a press conference on July 30, Ros Silva, secretary of state at the Ministry Economy and Finance, said that "the newly planned financial package of $500 million would be divided into two: $200 million in credit guarantee scheme and $300 million in additional loan for small and medium enterprises."
The $300 million package will be distributed through the state-owned Agriculture and Rural Development Bank (ARDB) and the Small and Medium Enterprises Bank of Cambodia (SME Bank), he said.
These funds follow a $150 million package, which was disbursed in the first phase of the assistance program during which $50 million was allotted to ARDB and $100 million to SME Bank.
​"If both banks already have used all the package provided by the government in the first phase, we will continue to provide this $300 million package," Silva said.
Regarding the $200 million package for credit-guarantee scheme, Silva explained that the government is getting ready to establish a state-owned "credit guarantee" enterprise, which should be in place by next October or November. This new enterprise's role will be to help companies access funding from partner financial institutions.
As of 28 July, around $11.3 million of the ARDB's $50 million obtained in the first phase of the government program had been allocated through loans to small and medium enterprises at an interest rate of 5 percent. SME Bank had lent around $21.44 million out of its $100 million package to small and medium enterprises as well as to manufacturing and handicraft businesses.
Related Articles
November 9, 2020 10:12 AM