Cambodia to Obtain Hungary's Technical Support with Water and Waste Management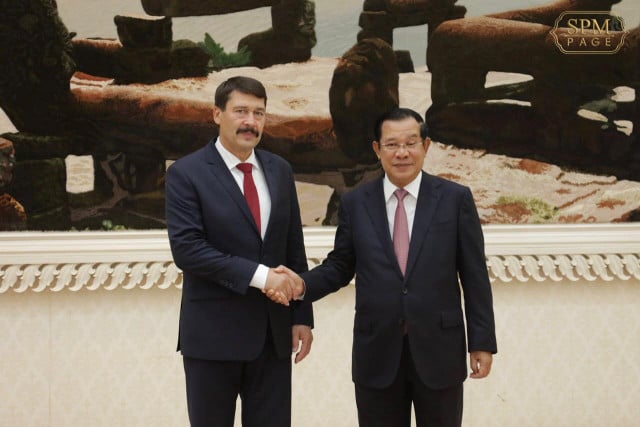 Torn Chanritheara
October 29, 2019 7:14 AM
Phnom Penh – Hungary will send experts to assist Cambodia with water and waste management, the country's President Janos Ader told Prime Minister Hun Sen Monday during their meeting in Phnom Penh.

Ader arrived in Cambodia Sunday for a 4-day state visit at the invitation of King Norodom Sihamoni.
He was first received by the king at the Royal Palace, and then met with Heng Samrin, president of the National Assembly, and Say Chhum, president of the Senate.
Later on, Ader held bilateral talks with Prime Minister Hun Sen at the Peace Palace. This was the third time over the last six months that the two leaders were meeting.
According to Hun Sen's Facebook page, Ader pledged at his request to send Hungarian experts to assist Cambodia with clean-water issues and a study on management of both solid and liquid waste. "Once the study is completed, the Hungarian experts will recommend technology and solutions to deal with water and waste issues in Cambodia," Ader said according to the post.
On his Facebook page, Hun Sen said that the two countries intend to set as a cooperation priority clean-water and waste management in Phnom Penh, the coastal provinces and the provinces along the Mekong River. Hun Sen added that he directed the Ministry of Environment to work with Hungary to launch the study without delay.
The Cambodian prime minister and the Hungarian president also discussed the European Union's Everything But Arms preferential-trade scheme that Cambodia may soon lose. Ader reiterated Hungary's support and said that his country will ask the European Union not to withdraw Cambodia's preferential-trade status.
Related Articles