Cambodia to purchase military aircrafts from the Czech Republic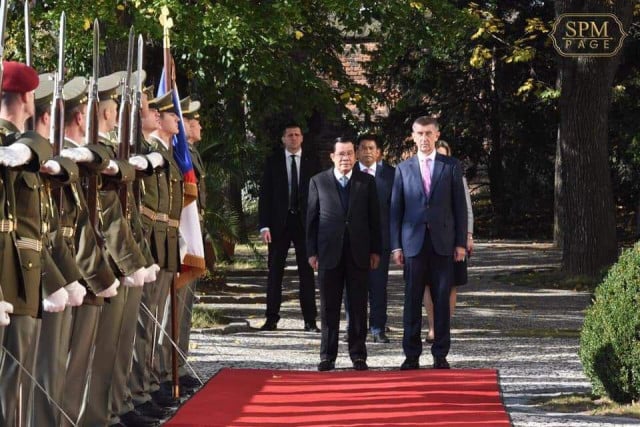 Phoung Vantha
October 15, 2019 11:45 AM
PHNOM PENH – The Cambodian government plans to buy additional Aero L-39 Albatros aircrafts manufactured in the Czech Republic, Prime Minister Hun Sen said Monday, speaking at a joint press conference with his Czech counterpart Prime Minister Andrej Babis during his state visit to the Czech Republic.

"In the past, Cambodia purchased six L-39 jets," said Hun Sen. "I discussed Cambodia's capacity for buying three or four new L-39 jets and we continue to discuss this." The Aero L-39 Albatros is a high-performance jet trainer known as a military trainer aircraft as well as a light-ground attack aircraft.
Moreover, Hun Sen said, "[We] will buy more…light weapons in order to strengthen the country's defense and security."
During the prime minister's visit to the Czech Republic this week, the two countries have signed memorandums of understanding on health and trade, and discussed strengthening bilateral ties and increasing development cooperation for the benefits of both countries.
Cambodia established diplomatic relations with the former Socialist Republic of Czechoslovakia on 18 May 1956. The relations were severed in 1975 during the Khmer Rouge regime, and restored on Sept. 7, 1996.
Related Articles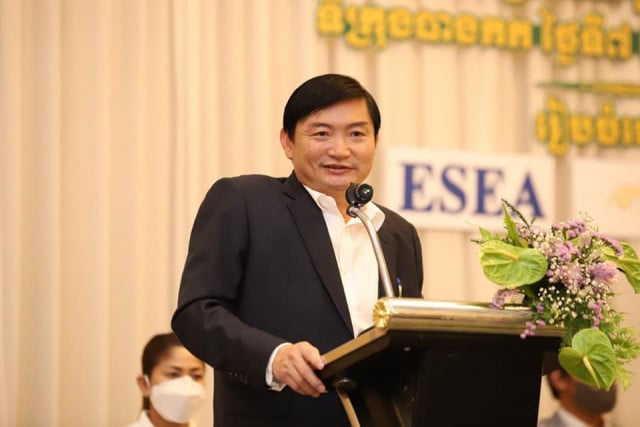 December 28, 2022 2:06 PM