Cambodia to Share Sport Experience with Saudis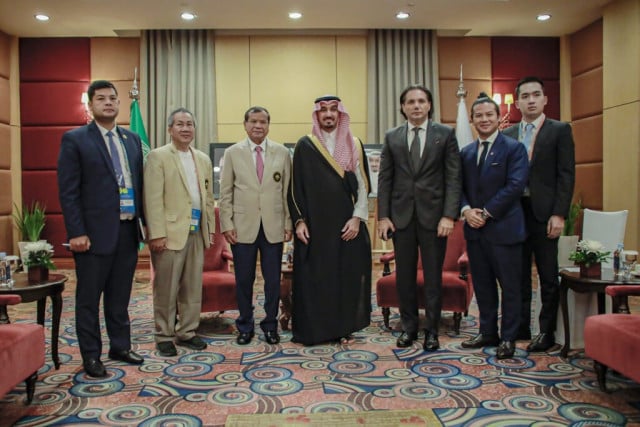 PHNOM PENH – Cambodia and Saudi Arabia have reached an understanding to share experiences and help each other in sports for the 32nd SEA Games.
The pledge was made when Thong Khon, Minister of Tourism and president of the National Olympic Committee of Cambodia (NOCC) met Prince Abdulaziz Bin Turki AI Saud, Minister of Sports and chairman of the Saudi National Olympic Committee on Oct. 4 on the sidelines of the 41st General Assembly of the Asian Olympic Council.
Vath Chamroeun, secretary-general of the NOCC and of the National Committee of the Cambodian SEA Games Organizing Committee (CAMSOC) said Saudi Arabia was preparing to host a number of major international sports events such as the Asian Games, Asian Winter Games and the Asian Indoor Martial Art Games.
Khon told the Saudi delegate about the possibilities of exchanging experiences in the field of sport, especially the exchange of sports administration at the delegation level and technical skills.
"There is an important agreement that during Cambodia's hosting of the 32nd SEA Games in 2023, Saudi Arabia will organise a number of volunteers to assist Cambodia in further training of Cambodian officials and also to exchange experiences to Saudi Arabia volunteers to help host major international tournaments in their country," Chamroeun added.
Khon invited Prince Abdulaziz to the opening ceremony of the SEA Games in May in Cambodia. The prince invited Khon to visit Saudi Arabia to discuss exchanging experiences and help each other in sports technical skills.
"If the time is right, we will start soon before the 2023 SEA Games. The prince also asked for Cambodia's support by participating in the Asian Indoor Martial Art Games in 2025," Chamroeun said.
Khon and Prince Abdulaziz agreed on good cooperation and strengthening the bonds of solidarity and friendship as Saudi Arabia sets up an embassy in Phnom Penh to facilitate communication in all fields, especially sports and the Olympic movement.
Related Articles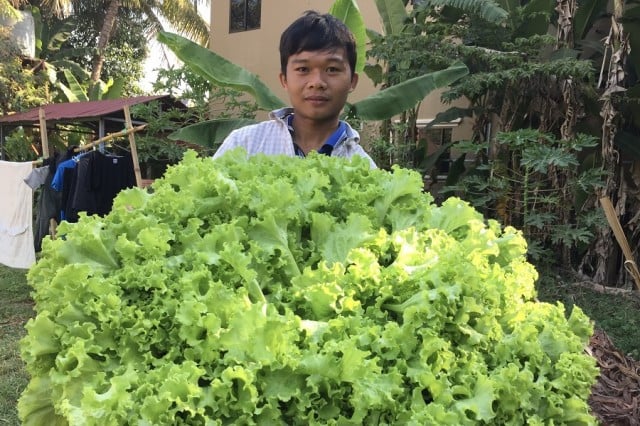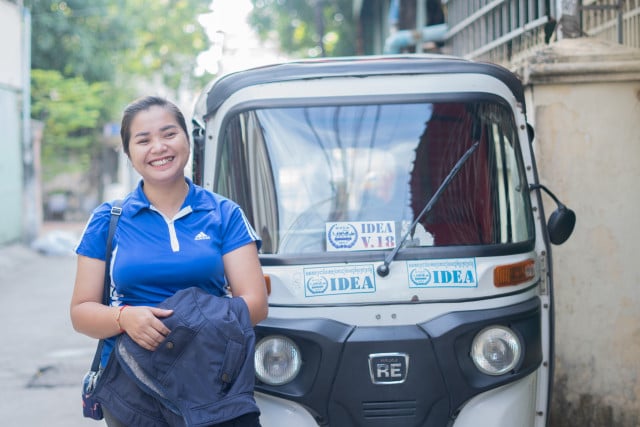 February 17, 2022 4:12 PM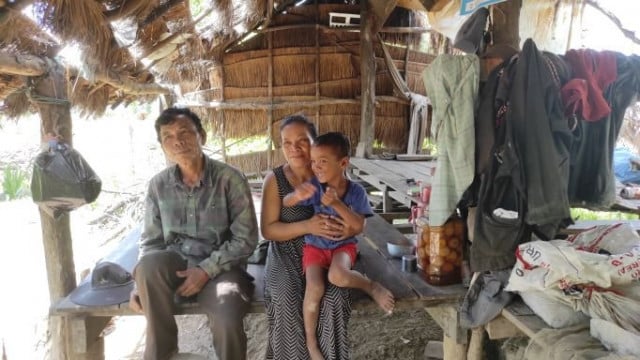 September 5, 2022 2:00 PM