Cambodia Towards a Transport Corridor?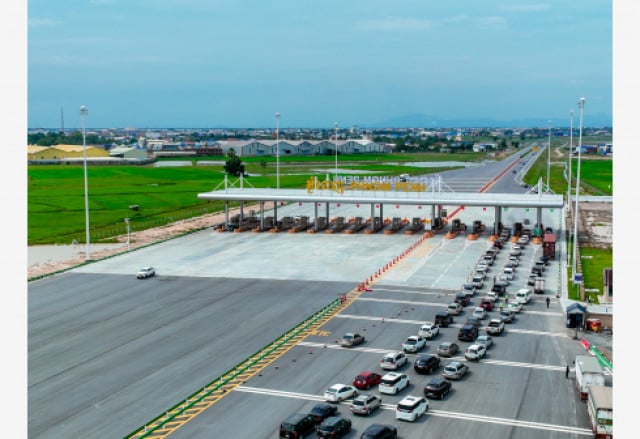 The recent ASEAN Summits and Related Summits may have given some people the impression that Cambodia was to a certain extent at the center of the Asian world. The gateway to Asia—and against China—for Western powers, the way out—commercial and military—for China, the very small kingdom, not more populated than a minuscule city of the Middle Kingdom, is de facto a world geopolitical hub.
Bordering the Gulf of Thailand, which appeals to China, it is a mandatory land crossing for regional trade with on one side Thailand and on the other Vietnam, which are countries with a combined population of nearly 200 million people. Inevitably, everyone, the capitalists keen on global liberalism as well as the neo-capitalist communists, likes this country open to the world and to the money being offered by the world.
China has funded the construction of the Phnom Penh-Sihanoukville highway—in the past, the Americans had done the same thing when they had ambitions in the region—and will pay for the construction of a highway between Phnom Penh and Ho Chi Minh City as well as for a railway linking Laos, Thailand, Cambodia and Vietnam.
Taking three hours less to go from Phnom Penh to Sihanoukville, who would complain. And it will be the same thing later when one will be going to Ho Chi Minh City or travelling across Southeast Asia by train.
As a new generation of leaders is about to come to power, let's give credit to the one that has made it possible for Cambodia not to be erased from the map. But let's ask the ones who will take over about their plans to make sure the kingdom will not only become a transport corridor. If the country's sole ambition is to reap the benefits of toll taxes, then the country will be no more.
Related Articles