Cambodia Turns an NGO into a Public School for Children with Autism and Intellectual Disabilities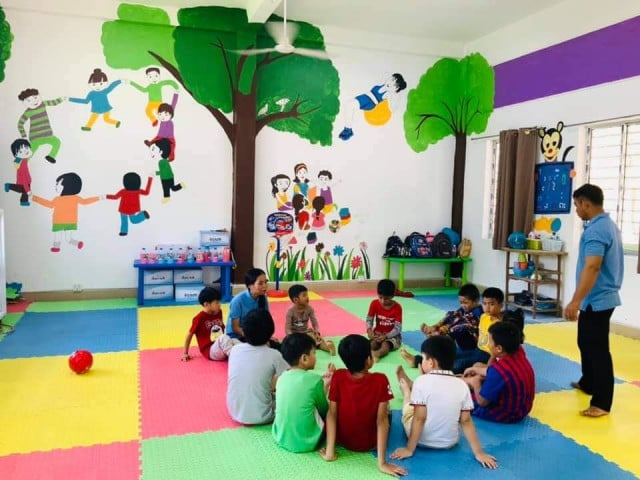 In financial difficulties due to the pandemic, the NGO had appealed to Prime Minister Hun Sen for support

PHNOM PENH--The Cambodian government in early June has announced that the Hands of Hope Community organization will become a public institution known as the Takhmao Special Needs Education High School.

According to Ros Soveacha, spokesperson for the Ministry of Education, Youth and Sport, the ministry has taken over the management of the institution as part of its efforts to expand and promote the quality of special education for children with autism and intellectual disability in the country.
"The ministry is determined to provide more opportunities and set more mechanisms to assure the life learning process as well as to contribute to boosting the capability and ability of students at every level, ensuring that they become global citizens with good attributes, knowledge, life skills and virtues," he said.
When asked in what way this will contribute to enhancing these children's quality of education, Soveacha explained that the government's decision is meant to promote the process of creating new human capital in the country, encouraging students with special needs and supporting them to keep on learning. Doing so, he added, will enable them to take part in the economic development of the country in the future.
Chan Sarith, director of the Hands of Hope Community organization, welcomed the news, saying that the organization had been facing financial difficulties due to the prolonged pandemic.
"With our organization facing financial difficulties due to COVID-19, I decided to request the help of Samdech Prime Minister Hun Sen, informing him that our school had adopted high standard, which can provide children with autism and intellectual disability with special and effective support," he said. Sarith then expressed his thanks to the prime minister for his support to make this possible.
​Founded in 2012, the Hands of Hope Community has currently been providing special education to around 137 boys and 68 girls with special needs such as autism and other intellectual disabilities, Sarith said. The organization has been running five different special education centers, he said.
As the organization is transformed into a public education institution managed by the state, teachers will be granted civil servant status and the institution will be receiving state funding to operate.
"We plan to expand our work to offer education support to children from kindergarten to high school levels," Sarith said.
"We hope that we can help them finish high school," he said. "It takes time. Children with autism, honestly speaking, are 100 times more difficult to teach than normal students. So it requires educators with definite expertise, capability, determination and patience."
According to ministry spokesman Soveacha, the government's support will not only create more equitable education for all in accordance with the country's agenda 2030 but will also help families with children with autism and intellectual disability, which will eventually contribute to poverty reduction.
Training more special education specialists

Speaking of his organization's plan of action, Sarith stressed that more facilities will be constructed so that it can accommodate more children as there already are nearly 200 children with autism or intellectual disability waiting for education assistance.

"Therefore, we will construct additional buildings, prepare standard education [programs] and also train more [specialized] educators," he said, adding that this will show that Cambodia pays great attention to assisting disabled people including autistic children and those with intellectual disability.
According to Soveacha, the Ministry of Education, Youth and Sport has been working on training more specialized teachers for children with autism and intellectual disability in response to the current demand.
"The ministry has already established a national institution for special education, which includes an intellectual disability and autism department," he said. "And this department is being prepared to train more teachers in response to the demand."
Soveacha went on to explain that the ministry already has in place a policy on inclusive education and the 2019-2023 plan of action for inclusive education, which mainly focus on promoting education for children with intellectual disabilities and autism.
Related Articles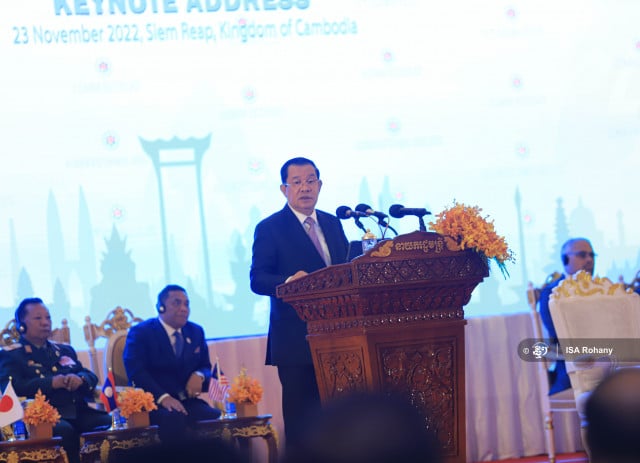 November 23, 2022 10:30 AM