Cambodia urges EU to consider workers' fate in EBA review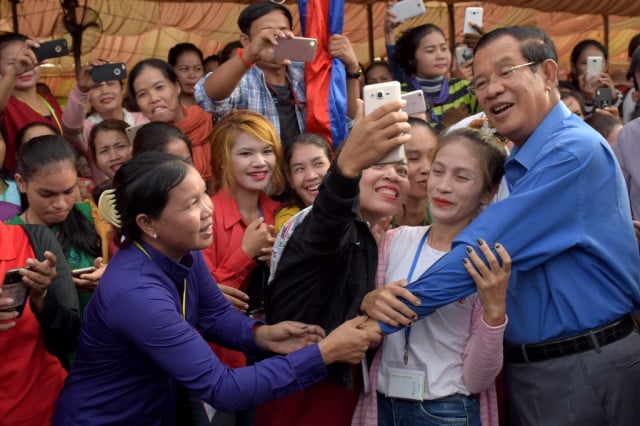 Torn Chanritheara
December 13, 2019 10:17 AM
Phnom Penh – Cambodian government has responded to the European Union's report concerning the future of the preferential trade scheme "Everything But Arm," the Ministry of Foreign Affairs said, calling on the bloc to consider the fate of the garment
workers and their families if the scheme is withdrawn.

The ministry said in a statement that it submitted its response to the EU on Thursday, December 12.
The date marked the deadline the EU gave the government to respond when it submitted its own report exactly one month ago.
The report has detailed alleged abuses by the government of human rights, labor rights, and
other rights, and could lead to the withdrawal of EBA from Cambodia if the government fails to address them and restore political right of the opposition party,
The Ministry of Foreign Affairs and International Cooperation said the response it has
submitted is comprehensive and detail with actions and measures undertaken to
respond to all concerns raised by EU. It also includes rights of political
participation, land rights, freedom of expression, and freedom of association,
according to the ministry.
"The Royal Government expects that the European Commission will take into consideration
the government's good faith efforts to implement all the relevant international
conventions under the EBA regulation, potential social impacts of nearly one
million female workers and the indirect effects on families and relatives
supported by these workers' wages, as well as respecting the principles of
sovereignty and non-interference into Cambodia's internal affairs," it said.
EU kick-started the possible EBA withdrawal process in February this year after what it called serious violation and deterioration of human rights in Cambodia. According to the process, if the EBA is withdrawn, the decision will take six months to come into effect.
Related Articles