Cambodia, Vietnam emerge as leading economies in region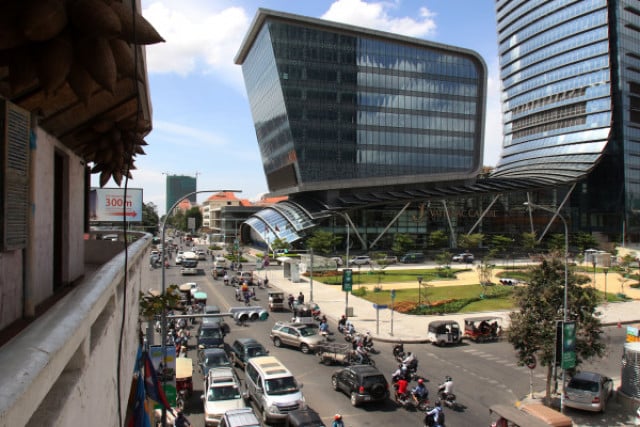 Thmey Thmey
June 10, 2019 5:26 AM
World Bank also identifies Cambodia as only low-income country to graduate to middle-income status since 2016
PHNOM PENH - Cambodia and Vietnam have emerged as leading performers among 14 economies in East Asia and the Pacific this year, the World Bank says.
In its Global Economic Prospects report released last week, the bank raised its GDP growth forecasts for Cambodia for 2019 and the following two years.
Cambodia's growth this year is now projected at 7.0 percent, down from an estimated 7.5 percent last year but up from a forecast of 6.8 percent in January.
Upwardly reviewed forecasts further out are for 6.9 percent growth in 2020 and 6.8 percent in 2021, both up one-tenth of a percentange point from the bank's projections in January.
In Vietnam, GDP growth is forecast at 6.6 percent this year and 6.5 percent in both 2020 and 2021. The latest forecasts are unchanged from the January projections.
In other commodity-importing economies in Asia apart from Cambodia and Vietnam, growth is also forecast to remain "robust" in Bangladesh, China, India and the Philippines this year.
The World Bank highlighted Cambodia and Vietnam among three Asian commodity importers that continue to benefit from pan-Asia infrastructure development and expanding intra-regional trade (the other being Bhutan).
At the same time, Cambodia and Vietnam are among four Asian commodity importers where inflation is subdued or declining (along with the Philippines and Thailand).
Domestic demand in these four economies is expected to "continue benefiting from favorable financing conditions" amid such low inflation as well as rising capital flows.
Risks to forecasts tilted to the downsidse
For the East Asia and Pacific region alone, the risks to the latest World Bank forecasts remain "tilted to the downside," the report said.
"They include the possibility of a sharper-than-expected downturn in large economies, a further slowing of global trade, a possible intensification of trade tensions, and an abrupt change in global financing conditions and investor sentiment."
The World Bank noted that most of the region weathered deteriorating external conditions in 2018.
But worsening conditions would place "additional pressure on policymakers" even though most countries have "reasonably sound economic fundamentals and robust domestic demand."
Related Articles