Cambodia welcomes Chinese flight, tourists with water cannon salute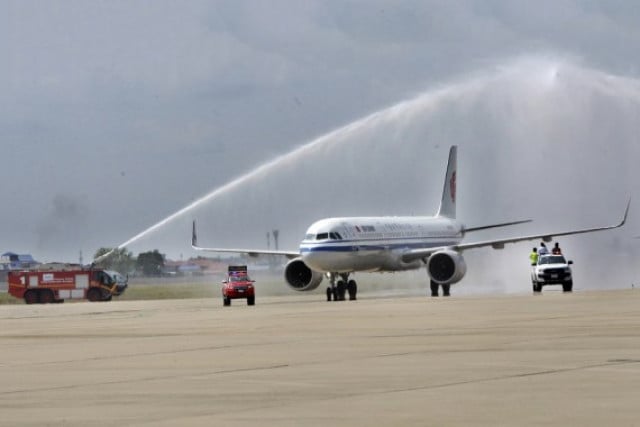 PHNOM PENH -- Cambodia on Tuesday welcomed Chinese flag carrier Air China's inaugural flight to its capital here with a water cannon salute.
Air China flight CA745, carrying some 125 Chinese tourists, arrived at the Phnom Penh International Airport from Beijing and received a warm welcome from Cambodia's Tourism Minister Thong Khon and Chinese Ambassador to Cambodia Wang Wentian as well as other officials.
Speaking to reporters at the welcoming ceremony, the minister said China is the most important outbound tourism market for the world, as some 155 million Chinese tourists travelled around the globe in the pre-pandemic era.
The comeback of Chinese tourists has given a boost not only to the tourism sector, but also to the kingdom's economy as a whole, he said.
"For Cambodia this year, we will try to attract between 800,000 to 1 million Chinese tourists," he said, noting that in January, the Southeast Asian nation received 25,000 Chinese tourists.
China was the largest source of foreign tourists to Cambodia in the pre-pandemic era, a Ministry of Tourism's report said, adding that the kingdom received 2.36 million Chinese tourists in 2019, accounting for 35.7 percent of total tourist arrivals to the country and generating about 1.8 billion U.S. dollars in revenue.
Related Articles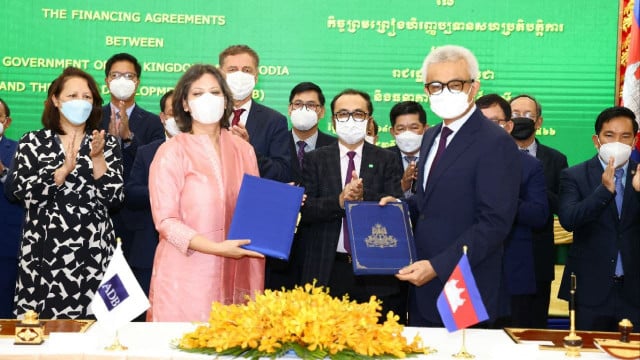 December 23, 2022 4:15 PM