Cambodia Will Buy Chinese Vaccine If Approved By WHO, Hun Sen Says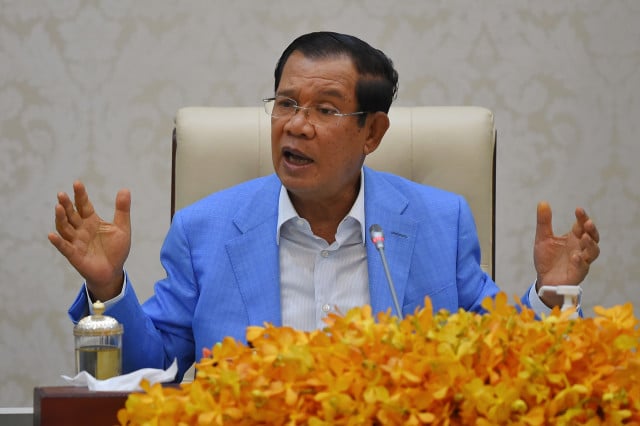 Torn Chanritheara
December 29, 2020 12:26 PM
After announcing that he would only purchase COVID-19 vaccines approved by the WHO, Prime Minister Hun Sen today said he would buy the Chinese vaccine if it receives WHO approval.
PHNOM PENH--Cambodia will acquire a COVID-19 vaccine from China if it is approved by the World Health Organization (WHO), Prime Minister Hun Sen said in a Dec. 29 speech.
There has been speculation, Hun Sen said, that he had shunned Chinese-made vaccines during his previous address in which he announced Cambodia would only buy a vaccine that was certified by WHO.
"Don't say that [when] I didn't mention Chinese vaccine it could imply that I shunned it despite Chinese Premier Li Keqiang's pledge to provide vaccines during the ASEAN summit. If the WHO approved a Chinese vaccine, we would buy it as [China] is near and easy for transportation logistics," Hun Sen said.
During the same address, Hun Sen disclosed that the government has received about $56 million in donations to buy vaccines. The government has three options for the purchase of vaccines and a working group consisting of the Ministry of Health, the Ministry of Economy and Finance and the Ministry of Foreign Affairs is working on this, he added.
The first option, he said, is through the COVAX facilities.
Started in April 2020 in response to the pandemic, COVAX is an international cooperative platform that brings some 172 governments and at least nine vaccine manufacturers to the negotiating table in an attempt to ensure equitable distribution of a COVID-19 vaccine.
Through COVAX, Cambodia will receive enough vaccine doses to inoculate 20 percent of its population, and the country is required to contribute 5 percent of the total expense. Furthermore, Cambodia has already signed an agreement to purchase another 1 million doses through this scheme.
"However, in order to achieve community immunization, more than 80 percent of entire population need to be vaccinated. Therefore, we need to vaccinate about 13 million people. We need to buy more," Hun Sen said.
He pointed to this as the second option, and that Cambodia will discuss with partners both bilaterally and multilaterally to receive aid or to get vaccines supplied at an affordable price.
"Third option is we negotiate with vaccine manufacturers directly."
During the address on Dec. 15, Hun Sen said that the government has a budget of about $538 million to fight COVID-19 and rehabilitate the economy, including a $250 million loan from the Asian Development Bank, some $238 from the Japanese International Cooperation Agency and $50 million from the Bank of South Korea, but added this does not take into account the government's savings.
Noting that Cambodians need the vaccine for protection, Hun Sen stated that so far there is no vaccine that has received approval from the WHO yet, including those already being used in some countries.
Cambodia, he explained, will continue to wait for WHO approval and might receive the vaccine at a later date as the countries producing vaccines also need it for their populations.
While reiterating that the vaccination will be free for all, Hun Sen also declared that the inoculation will be done on a voluntary basis.
Related Articles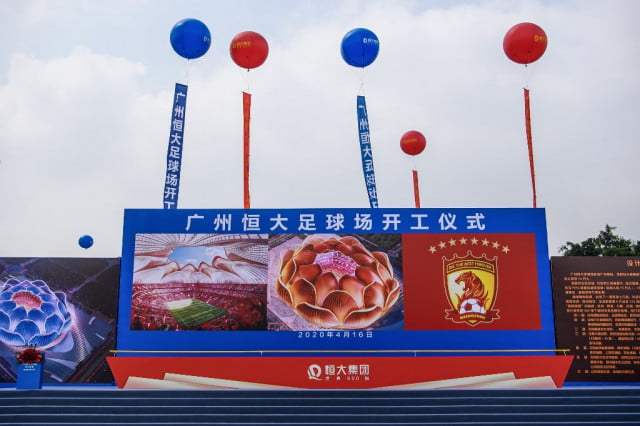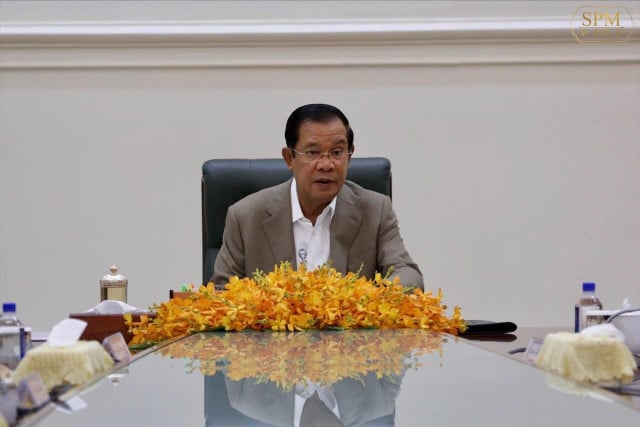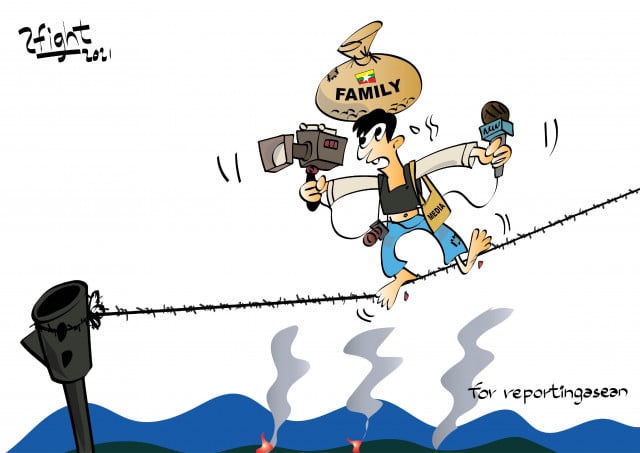 January 29, 2022 10:48 AM