Cambodian and Mexican Heritage-Site Organizations Hold a Conference on Challenges Involved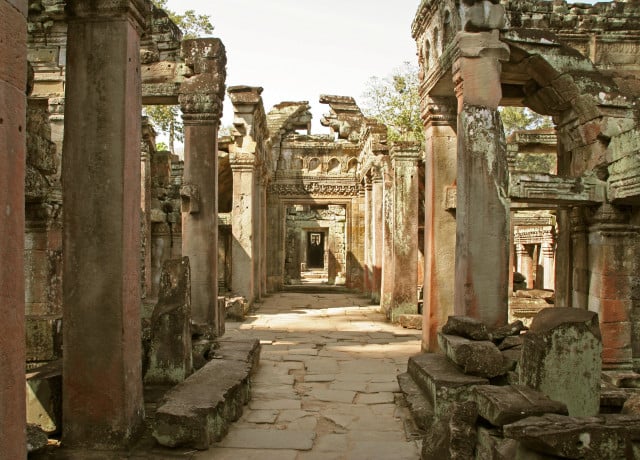 Presented online until June 22, the conference aims to share with the public what this work entails

PHNOM PENH--The First Mexico-Cambodia Colloquium of Archeology and Restoration, which can be accessed via UTube and Facebook through June 22, is meant for experts of the two countries to talk of the difficulties they meet at historical sites as well as their passion for this work.
Experts from two countries that are located exactly on opposite sides of the planet—the difference of time is 12 hours—both with monuments going back more than 1,000 years and, in southern Mexico, a similar climate.
During the talks that started on June 8 and are meant for the general public, experts explain the work involved to preserve their country's monuments and the research they conduct to expand their knowledge of those who built them.
However, speakers have been asked to start their talks on a personal note, said Mexican artist Fernando Aceves Humana who initiated the series and has painted heritage sites and archeologists at work for years.
"We only had one question for the archeologists: What moved you when you were young to dedicate your life to archeology," he said. "The meaning of these lectures is also to show young people the possibility to choose this profession."
Held live with 100 persons in the audience—most of them students—the conference, which started on June 8, has been packaged in a series of talks available in English, Spanish and Khmer. Accessible online in Cambodia on June 11, June 15 through 17, and June 22 from 8 am to 10 am, each conference features one speaker who gives a lecture and afterwards answers questions from the audience.


Speakers include on June 11 Raul Barrera, director of the Urban Archeology Program on Mexico and director of the Huei Tzompantli excavation—a 15th century Aztec site in Mexico City—and on June 15, Ea Darith, Cambodia's deputy director of the Department of Conservation of Monuments outside Angkor Park and Preventive Archaeology, who will speak of Koh Ker, the 10th century capital of the Angkorian Empire.
The story behind what has led to this conference goes back to 2007 when Aceves Humana first visited Cambodia. "This changed my life," he said.
In 2011, he enrolled a group of Mexican artists into getting an etching press to the Royal University of Fine Arts in Phnom Penh as there never had been one in the country. This was done through Mexican artists donating artworks in exchange for funding and lobbying for support to send the 390-kilogram press by ship from Mexico to Cambodia. The Mexicans also set up a workshop to teach Cambodian artists the use of the press and etching techniques.
While in Cambodia, Aceves Humana met Kerya Chau Sun of the Apsara National Authority. This eventually led in 2016 to a memorandum of understanding being signed between the Apsara National Authority in Cambodia, which oversees the Angkor Archeological Park, and Mexico's Instituto Nacional de Antropología e Histori (national institute of anthropology and history) (INAH).
Today, these two organizations have been cooperating to set up this online event, Chau Sun said. "While we don't have the same civilization, we have a similar climate and our restoration problems and challenges are more or less the same," she said. "Such event helps maintain relations between heritage experts."
The conferences are accessible at these sites in Khmer, Spanish and English:
La Buena Impresión (an NGO teaching visual arts and printing techniques in Oaxaca, Mexico, and in which Aceves Humana is involved):
https://www.youtube.com/channel/UCuWIGUhj_slTK-SCbSyRwTQ
https://web.facebook.com/labuenaimpresion.ac
INAH: https://www.youtube.com/channel/UC_xhX-lK_aV3Gs1JacenZ3g
https://www.facebook.com/INAHmx/
Related Articles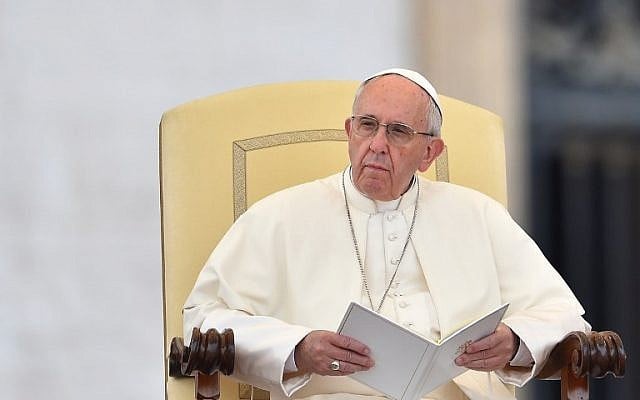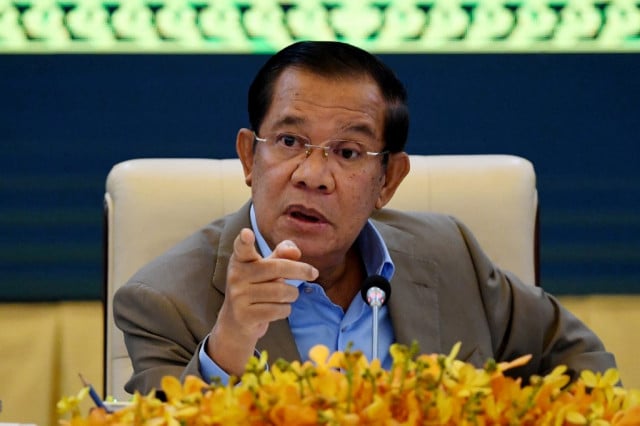 December 15, 2021 11:04 AM