Cambodian App Targets Farmers to Help Reduce Water Consumption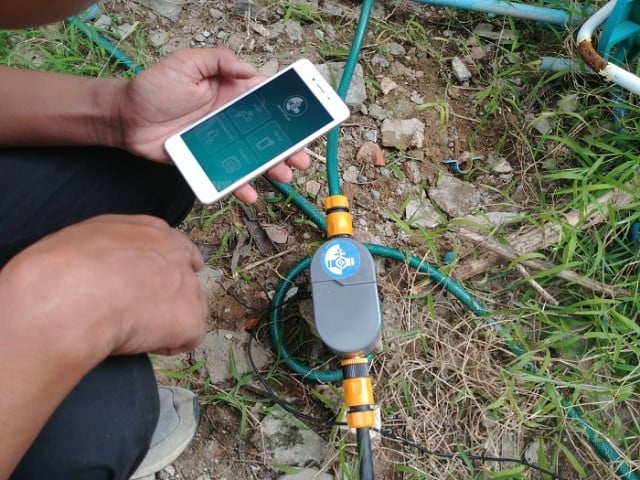 Ou Sokmean
December 8, 2020 12:25 PM
Designed by 19-year-old Meng Sreylin, Smart Farm Assistance allows farmers to control their irrigation systems via SMS or online.
PHNOM PENH--An innovative new smartphone application developed by Cambodians aims to help reduce water consumption in agriculture. Smart Farm Assistance was developed with the intention of helping to advance Cambodia's agriculture sector using existing technology and help reduce the environmental impact of farms.
Working in a team of six, Meng Sreylin is—at just 19 years old—the only woman on the team, but has contributed significantly to the development of the crop irrigation app.
"Our systems are remotely controlled via a mobile application," Sreylin said, adding that the systems can be controlled through two ways: the internet-based application and short message service (SMS). This makes it easier for farmers to use, she noted.
Sreylin explained that the reason for using SMS to control the irrigation equipment is because many farmers lack stable internet access in rural Cambodia.
"Using this SMS, farmers are able to switch the irrigation on or off, as well as control their irrigation equipment at any time—this app can run smoothly in the 25 capitals and provinces," Sreylin stressed.
When asked why she decided to create the app, Sreylin responded, "We have seen watering is what our farmers do every day so that we decided to start from this."
Farmers who use the Smart Farm Assistance system can not only save time and money, but also save anywhere between 20 and 50 percent of the water they use—water conservation, Sreylin argued, contributes positively in response to global warming.
However, Smart Farm Assistance has been running for just one year and currently there only as many as 25 farmers using it nationwide. This being said, she argued that the simple design of the app should make it accessible to a wider audience.
"They can use the Facebook app and other social media, so it is not difficult for them and we also help train them in case they face any technical problems," she added, acknowledging that some low-income farmers happen to have difficulties using the systems.
Modernizing Cambodia's Agriculture
Despite the fact that the agricultural sector accounts for 22 percent of Cambodia's Gross Domestic Product, Cambodians farmers predominantly rely upon traditional agricultural practices.
Therefore, Sreylin and her team plan to expand their work to produce more technological devices that will help local farmers to cope with their challenges and modernize the sector.
"Our next plan is to create new technologies that help control and assist [our farmers] to do agricultural work through smartphones—we want Cambodia to catch up to those more technologically advanced countries," said Sreylin. "We want to help and we really see the potential in this sector."
Related Articles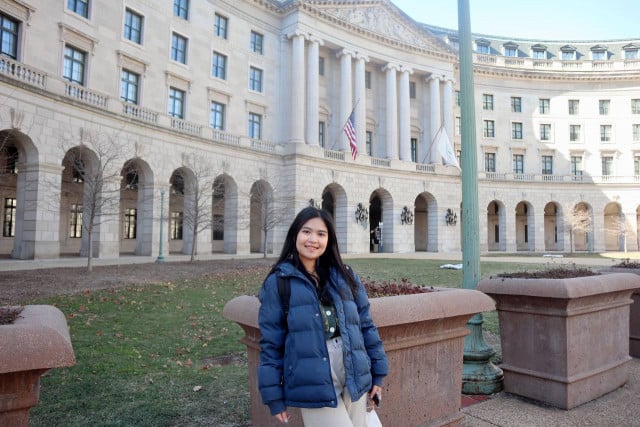 December 24, 2022 9:00 AM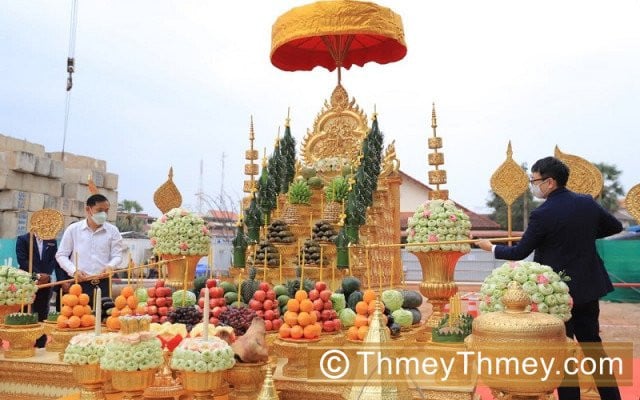 December 24, 2021 8:02 PM