Cambodian Artists to Form Association to Lobby for Inclusion in Economic Recovery Plans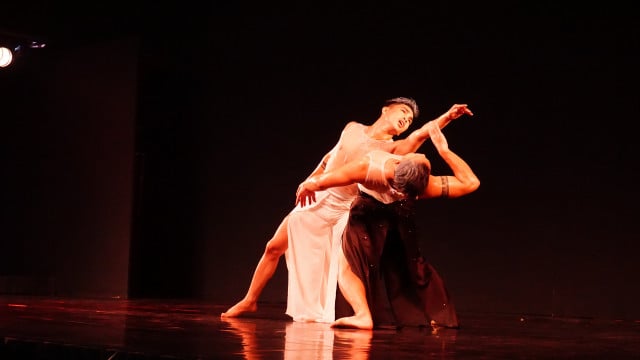 Michelle Vachon
June 1, 2021 8:28 AM
Artists and cultural organizations say that, since they have not yet been consulted on plans to revive Cambodia's tourism, they hope a formal association will give their sector a voice in future discussions.
PHNOM PENH--The Ministry of Tourism has held meetings to discuss strategies for attracting tourists in post-pandemic times and have involved representatives of businesses directly affected by the lack of visitors over the last 18 months or so.
But the arts and culture sector has not been included in the discussions.
And yet, said Phloeun Prim, executive director of the NGO Cambodian Living Arts (CLA), it may be the art sector that will give the country the winning edge to relaunch tourism once COVID-19 is under control.
"What will happen post-pandemic is that every country will compete to bring tourists back to their places.
"Everyone will compete on prices, on safety, health measures, on hotels and accommodations, on travel agencies' like packages that offer…very interesting interim prices," Prim said. "[A]ll 5-star hotels in Cambodia, Chiang Mai, Israel and everywhere will be the same. But what will make people want to come [here] is the culture."
With this in mind, Prim said Cambodia should look to the arts to help it stand out when travel picks up again.
"It's only through culture that Cambodia will differentiate itself from other places in the world," Prim said. "But if the cultural industry in Cambodia dies or artists are not able to re-engage… what will make Cambodia as a destination different and attractive?"
Unlike the main business sectors, the arts organizations and artists have not been represented in discussions of post-pandemic recovery with the Cambodian government, even as so many artists have lost their sources of income and have needed assistance—the Ministry of Culture and Fine Arts has supported them throughout this period but in a different capacity.
This has led Huot Dara, president of Phare the Circus—a social enterprise in Siem Reap City that supports the NGO Phare Ponleu Selpak—to initiate an association that would have legal status and could speak on behalf of the country's "cultural and creative industry," he said.
In other words, providing arts organizations and individual artists with representatives to interact with the government and the private sector on business terms.
Dara, who worked in the tourism sector for 13 years before joining Phare, said he has seen in tourism how beneficial it is to have formal associations be in communication with the government on behalf of workers and businesses.
And then, when he was working at the Siem Reap International Airport, Dara also saw how effective such associations can be at working with authorities to address crises. Following the terrorist attack of Sept. 11, 2011, in United States, the airline industry worldwide worked with governments to put in place programs and security procedures that enabled air travel to continue operating, he said.


Giving Artists a Voice
As the situation created by COVID-19 has also called for cooperation between the government authorities and the sectors affected, this organization should help the arts and culture sector to be part of the process, Dara said.
The need for such an organization became obvious during the pandemic. When, in April 2020, Minister of Culture and Fine Arts Phoeurng Sackona wrote to Aun Pornmoniroth, minister of Economy and Finance asking for, she said, "understanding, tolerance, and intervention" to extend to arts organizations and artists tax exemptions similar to those granted to the tourism sector, the tax department's response ended up being a flat no.
One reason for this outcome was that it was impossible for the arts organizations to supply revenue and tax information on all artists in the country as requested by the tax department.
"During the pandemic, we have seen [that] perhaps 70 or 80 percent of the artists are from the informal sector, you know, like traditional wedding musicians in villages," Prim said. "The big majority of them don't receive any social protection.
"What we would like the association in the middle-to-long term to do is to be able to represent the voice of these artists and also advocate for some social protection for them," he said, especially in situations such as the pandemic.
Moreover, Prim said, "We want to advocate for fair wages for artists, the right legal framework for them to work. All of these things will be part of the mission of the association."
CLA has applied and obtained, on behalf of this new association, UNESCO's International Fund for Cultural Diversity—one of six projects out of more than 1,000 applications from across the world to be selected for funding, according to a press release issued by CLA.
The organization's founding committee currently includes Onn Sokny, country director of Epic Arts—an NGO offering education and arts training for people with physical disabilities—and Chea Sopheap, director of the Bophana Audiovisual Resource Center.
Plans are for the association to obtain legal status with the Ministry of Interior hopefully by September 2021 and then a memorandum of understanding with the Ministry of Culture, Dara said.
Hopes are that, as the formal and informal art organizations and artists will be represented through this formal organization, they will be part of the country's discussions and plans to relaunch the economy after the pandemic.
"I think no one really saw [the] cultural and creative industry as an industry in Cambodia," Prim said, at least until now. "But in fact, I think Cambodia has a lot to compete with the world through culture.
"And if there was an area where we have strength, we have a history and we also have been developing new cultural products, [the culture sector] is where we can really be strong and compete with the rest of the region and the rest of the world," Prim said.
Related Articles