Cambodian Children at Highest Risk from Climate Crisis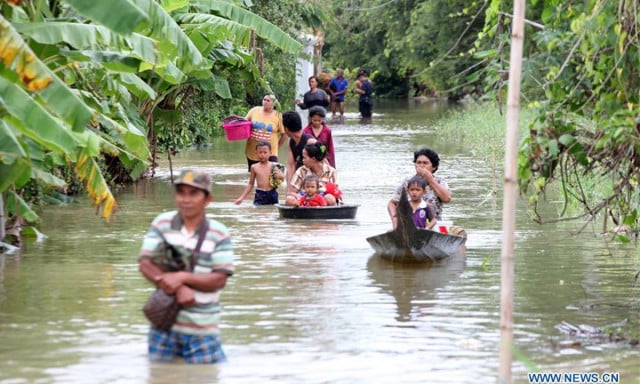 UN report calls for investment to adapt to climate change
PHNOM PENH--Cambodian children are among those most vulnerable to climate crisis, says a new UN Children's Fund report, leading experts to call for more climate education and investment in climate resilience.
The UNICEF report titled "The Climate Crisis Is a Child Rights Crisis: Introducing the Children's Climate Risk Index (CCRI)" says about a billion children globally are at extremely high risk from climate-induced environmental hazards as well as extreme weather events such as heatwaves, cyclones, air pollution, flooding and water scarcity.
It says Cambodia, one of the countries most vulnerable to climate crises, is the world's 46th most at risk among 163 countries when it comes to children's climate risk. It says children in Cambodia are highly exposed to water scarcities, riverine flooding and vector-borne disease.
Foroogh Foyouzat, UNICEF representative in Cambodia, said the climate crisis is a child's rights crisis that threatens every aspect of children's health and wellbeing.
"The World and Cambodian children know climate change is a threat to their future, and they are calling on world leaders and everyone to act," Foyouzat said in a statement on August 20.
Executive director of Live & Learn Cambodia Sou Socheath said the report could not only offer an analysis of the impacts of the climate crisis on children but also serve as a wake-up call for policy-makers to take action to protect children.
"The report provides a better understanding of how children are being impacted by climate change and their vulnerability to climate change," Socheath said.
"The CCRI clearly indicates what needs to be done by the policymakers to help children avoid the risks."
Education and climate resilience needed
The report also calls on states to increase investment in climate adaptation and resilience in fundamental services for children while continuing to cut greenhouse gases emissions.
It encourages more climate education among children as well as green skills considered critical for children to adapt to climate effects.
In Cambodia, Socheath said children face immediate risks from floods and long-term, slow-onset risks caused by droughts. This applies particularly to children living in high-exposure areas.
He said it is critical that the government can provide more awareness-raising activities on climate change among children, either through the existing education curriculum or through additional activities.
"The knowledge would help them to protect themselves, particularly during extreme weather events," Socheath said.
The government must also invest more in climate resilience infrastructure, including schools, road access to schools and health centers.
Tim Sophea, a lecturer for Principle of Ecology for Natural Resource Management at the Graduate School of the Royal University of Agriculture (RUA) in Phnom Penh, also noted that poverty increases climate vulnerability among people, and children, of course, become more susceptible than others.
Therefore, he added reducing poverty and raising people's wellbeing in communities through infrastructure and public health development will reduce vulnerability and foster resilience to the climate crisis.
"What should be done, I think, is investing more in infrastructure as well as the public health system," Sophea said.
"When these sectors are healthier, we will eventually be able to respond better and address the problems caused by climate change more effectively."
For Socheath, it is also imperative if the government puts more effort into addressing child nutrition issues caused by climate change on an equal basis to other malnutrition practices.
Therefore, more local crops production through home gardening in rural and remote communities needs to be encouraged while the focus on industrial crops should be reduced.
"Also, there is a need to make sure that children have access to good quality food and water all the time," he said.
More action, not blame
As a least-developed country, Cambodia is among the countries that emit insignificant amounts of greenhouse gases, meaning it has caused less pollution than developed countries.
According to the CCRI report, the country releases around 11,160 kilotonnes of carbon dioxide equivalent, accounting for 0.03 percent of global emissions. However, it is among the most vulnerable to global climate breakdown, according to the Global Climate Risk Index. Cambodia has seen more frequent extreme climate events, particularly droughts and flooding.
In August last year, many provinces, including Battambang, Banteay Meanchey, Kampong Cham, Kampong Thom, Prey Veng and Takeo provinces suffered severe drought. This ravaged hundreds of thousands of hectares of paddy fields.
In October the country was hit by severe flash floods which killed at least 44 people, displaced almost 50,000 more and affected some 600,000 people across 20 provinces. These damaged homes, roads, bridges and other infrastructure.
For Socheath, the climate crisis crosses borders and there are no boundaries on impacts, regardless of development status.
But with fewer resources, it is hard to adapt to climate change and this puts children at risk. "Thus, there is a need for developed countries to put in more resources and commitment to build resilience of poor countries and to mitigate climate change."
In December last year, during the Climate Ambition Summit co-hosted by the United Kingdom, the United Nations and France, Prime Minister Hun Sen recognized that the climate crisis is real and continues to adversely affect many countries including Cambodia, noting that the country is still highly committed to the global fight against climate change based on its resources and capacity.
He urged developed countries to remain committed to global climate finance and technological transfer.
The Prime Minister said Cambodia had set a target of reducing greenhouse emissions by 18 percent by 2030 as a responsible country, despite emitting a trivial amount of greenhouse gases.
The pledge demonstrated that the country is living up to its commitment under the Paris Climate Accord that aims to limit by 2100 the rise of global temperature within 1.5 degree Celsius above the pre-industrial level to save the world from climate catastrophe.
Related Articles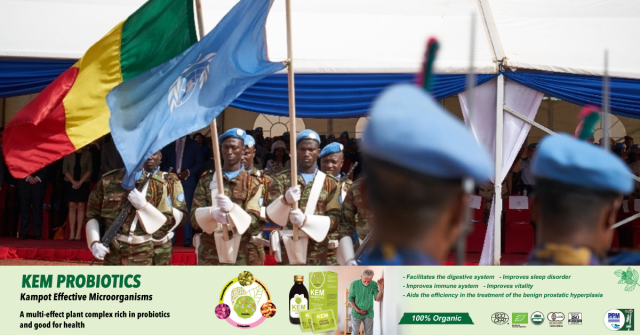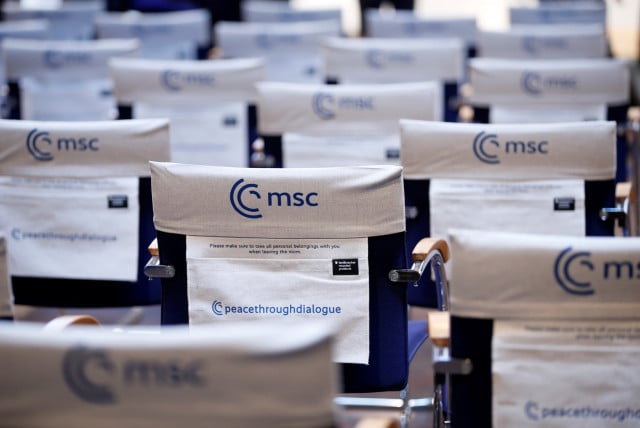 February 17, 2023 2:30 PM