Cambodian Children Help Support Their Families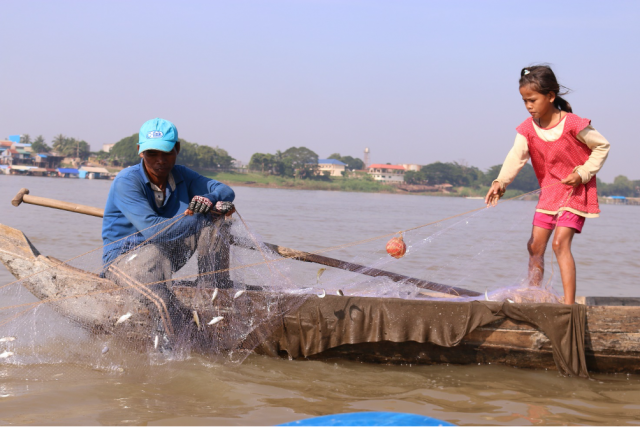 In Cambodia, it is typical for children to help their parents with the daily work that produces income for the family. This practice is especially common for children living in the countryside or from poor households.
Cambodian parents send their children to school for education, but their children are also expected and often obligated to be the additional helping hands for work that brings in the family income. If their parents are farmers, the children help in the field. If their parents are fishers, children contribute to the daily work associated with fishing. For example, in this photo, a young girl helps her father retrieve their gill net full of fish on the Tonle Sap River.
Hard work is a reality for many Cambodian children who must divide their time between school and supporting their families' livelihood activities. However, children from fishing families are those who experience the benefits of the Mekong River most directly. The river is their playground and also the lifeblood that sustains their families with food and income. For such children, the rhythms of the river are intertwined with their daily routines.
Please share this post and follow Wonders of the Mekong to learn more about Cambodian culture and the importance of the Mekong River.
Related Articles