Cambodian Deminers to Train Ukrainians in Poland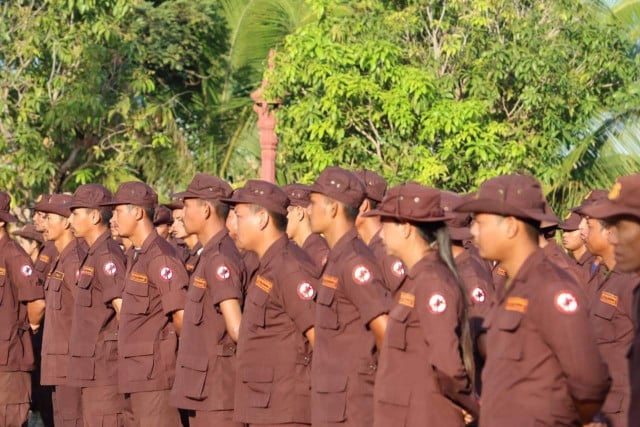 PHNOM PENH – Cambodian mine disposal experts will conduct more training of Ukrainian forces, this time in Poland.
Currently, the Cambodian Mine Action Centre (CMAC) is preparing for three experts to train Ukrainian deminers in January in Phnom Penh.
CMAC director-general Heng Ratana said the number of experts to be sent in April had been discussed but the Ukrainian side had asked for six. There would be about 15 trainees.
PM Hun Sen spoke of sending deminers to train Ukrainians, with help from Japan, when he met German Chancellor Olaf Scholz in Brussels on Dec. 14.
The decision for training to be carried out in Poland was based on safety principles and the training requirements as agreed by CMAC, Japan and Ukraine.
Ratana said CMAC trainers had studied and researched demining procedures, techniques and safety as well as effectiveness of demining equipment.
The training will focus on teaching Ukrainian deminers how to use mine detectors and create the standard of demining operation.
Related Articles