Cambodian Duck Farmers Say They're Losing Out to Foreign Imports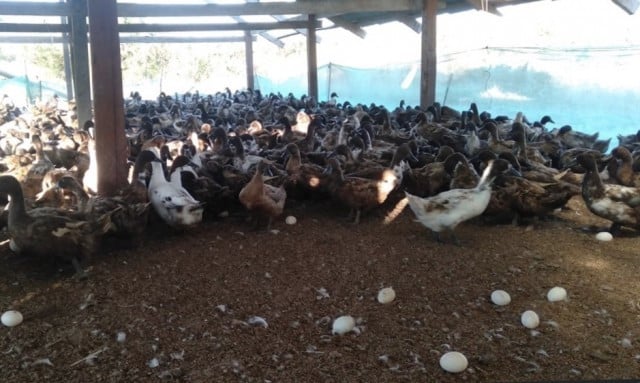 Choeun Sreynoy and Phoung Vantha
December 23, 2020 4:59 AM
Without enough profits to feed their ducks, farmers of Prey Veng Province struggle to pay off their debts and keep their ducks alive.
PHNOM PENH--Duck farmers in Prey Veng Province have complained of financial difficulties due to a recent drop in duck eggs prices, with communities reporting a loss of at least 150,000 riel—roughly $36—every day.
Khleang Moeung, a duck farmer in Prey Phnov Commune, said that the price of duck eggs dropped due to an influx of imported duck eggs from neighboring countries. The result, Moeung said, was that he can no longer afford to feel his ducks each day.
He added that a single duck egg would go for anywhere between 430 to 490 riel—around $0.12—but today they're selling at just 330 riel per egg, which isn't enough to keep the ducks fed and cared for.
With around 5,000 ducks on his farm, the loss of $36 each day is an immense pressure, Moeung said, adding that he's very anxious for his ducks.
Around 30 families in Prey Phnov Commune earn their living through duck farming, but now Moeung and his community are struggling to pay back loans to banks and microfinance institutions. Many, Moeung explained, had borrowed money to invest in their farms and to buy stocks of duck feed.
He urged the government to curb the import of duck eggs from neighboring countries so he and other duck farmers can sell duck eggs at a reasonable price to pay off their accumulating debts and support their families.
However, the Ministry of Agriculture, Forestry and Fisheries on Dec. 22 said that it had never allowed the import of duck eggs from other countries. Instead, officials from the ministry asserted that the price had dropped due to the ongoing economic problems related to the COVID-19 pandemic.
With fewer gatherings, the consumption of duck eggs has dropped, the ministry claimed. This has combined with fishing season, so the ministry suggested that perhaps more people are eating fish instead of eggs as a source of protein.
The ministry added that duck farmers who find any illegally imported duck eggs should report the crime to officials.
Related Articles
October 29, 2019 12:20 PM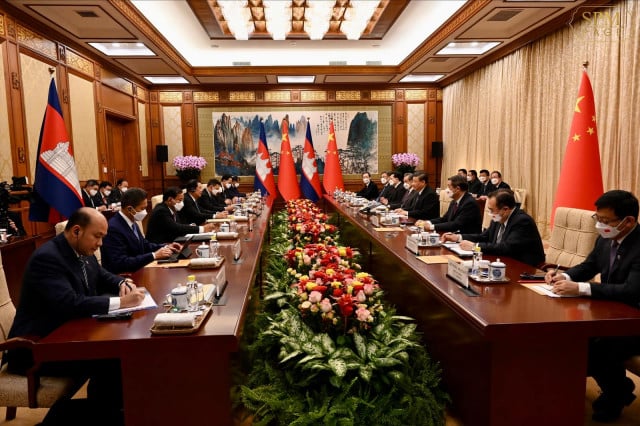 February 10, 2023 5:30 PM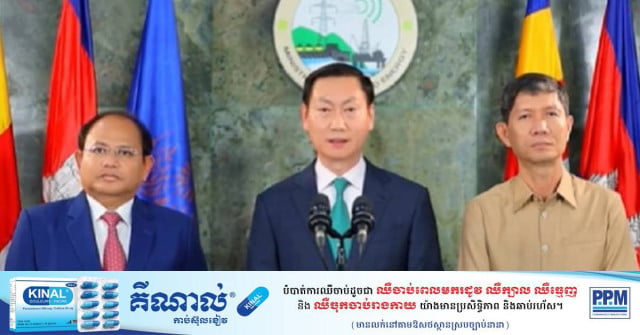 September 21, 2023 12:04 PM