Cambodian Foreign Minister Defends Meeting Myanmar's Junta
Foreign Minister Prak Sokhonn has defended Prime Minister Hun Sen's decision to meet with Myanmar's military junta, parroting the long-ruling premier on the merits of "win-win" solutions
PHNOM PENH--Foreign Minister Prak Sokhonn on Dec. 8 doubled down on Prime Minister Hun Sen's claims regarding Cambodia's involvement in solving the crisis in Myanmar, saying that the so-called "win-win solution" which Hun Sen credits with ending hostilities between Cambodia's warring factions in the 1990s could be applied effectively in Myanmar.
"As chair of ASEAN 2022, I discussed a range of issues with Wunna Maung Lwin and assured him that Cambodia will do all we can to adhere to the core of our theme—Addressing Challenges Together," said Sokhonn, who repeated Hun Sen's win-win claims.
"We are hopeful that the coming visit to Myanmar by Prime Minister Hun Sen in January will produce fruitful outcomes," he said.
The Myanmar junta's closest approximation to a foreign minister, Wunna Maung Lwin, pledged to work with ASEAN's special envoy to fulfil the five-point consensus agreed to in April 2021, including allowing access for humanitarian relief—something the junta has so far failed to live up to.
Netizens in Myanmar took to Twitter to express their anger at Hun Sen for agreeing to meet with Min Aung Hlaing, the junta's ruler who forcefully took power in February this year and has since overseen a bloody crackdown that has left at least 1,300 civilians dead and a further 8,000 imprisoned.
Bunna Vann, research fellow at the Cambodian Institute for Cooperation and Peace, said that Cambodia's decision to return Myanmar's military junta leader to ASEAN's summit has drawn criticism from both the population of Myanmar and countries involved in developing the five-point consensus on Myanmar's political crisis.
Vann said Cambodia's role as ASEAN chair next year should use diplomatic mechanisms that include Myanmar's junta, despite the regional bloc's isolation of the junta.
"Cambodia sees ASEAN's stance on excluding military leaders from the meeting devoid of any benefits, so if Myanmar's crises continue in the same way, there's no solution," he said. "Cambodia's current stance on Myanmar could also affect ASEAN's tough stance on Myanmar, however, it's a new strategy from Cambodia to find ways to resolve the crisis in Myanmar."
He added that a return to normalcy for Myanmar needed a diplomatic solution.
"Does Cambodia's solution only belong to the military side or not? Because resolving the crisis in Myanmar requires stakeholders' participation, especially the civil side," he said. "As chair of ASEAN next year, how can Cambodia help the civilian leader who has been arrested to negotiate with military leaders to what extent?"
He went on to say that Myanmar is likely to prove a divisive issue for ASEAN well into next year and Cambodia's failure to oversee any meaningful resolution as chair as ASEAN would likely damage both ASEAN's stability and Cambodia's regional image.
Hun Sen announced he would pay a visit to Myanmar from Jan. 7 to Jan. 8, 2022.
Related Articles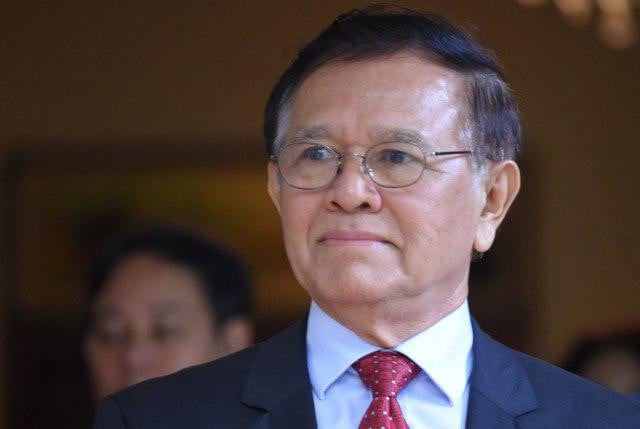 December 26, 2019 7:10 AM