Cambodian Health Ministry Maintains No New COVID-19 Cases in Kingdom
Phoung Vantha
March 2, 2020 11:18 AM
Despite growing skepticism from international experts, the Ministry of Health denies the virus has spread to Cambodia.
PHNOM PENH--The Ministry of Health on Monday said that there were no news cases of the novel coronavirus detected in Cambodia. This comes after 135 suspected cases, including Cambodians and foreign nationals, were tested at the Pasteur Institute, but all tested negative for the virus.
Those numbers are not excluding the cases of more than 2,000 passengers of 41 nationalities who were aboard the MS Westerdam cruise ship that docked in Sihanoukville in February 2020, the ministry confirmed.
Spokesperson for the Ministry of Health, Or Vandin confirmed that as of Mar. 2, 2020, there are no new cases of the novel coronavirus in Cambodia. Besides, Jianhua, the 60-year old man who became Cambodia's first person to test positive for the 2019 Novel Coronavirus (2019-nCoV) on Jan. 27, 2020.
During a press conference on protection and Cambodia's readiness to battle the outbreak, Vandin said that the COVID-19 is an infectious disease and does not cause the patient to suddenly die.
She claimed that a recent case involving a foreign national who reportedly suffered a dizzy spell and died was unrelated to the COVID-19 outbreak. This was instead due to excessive alcohol consumption she said.
With over 89,100 confirmed cases globally, the world is racing to contain the novel coronavirus that has at the time of writing killed at least 3,044 people. Amid this ongoing epidemic, Cambodia has continued to report no new cases, even as surrounding countries with similar ties to China appear to be worse affected.
The Pasteur Institute still declines to comment on matters and international experts fear that cases are being missed or under-reported in Cambodia.
Related Articles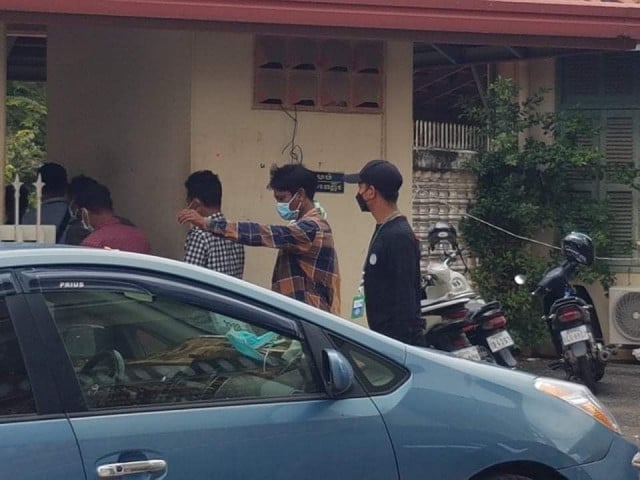 September 15, 2021 5:15 PM
December 22, 2020 2:32 AM