Cambodian journalists call for an end to 'espionage' charges against colleagues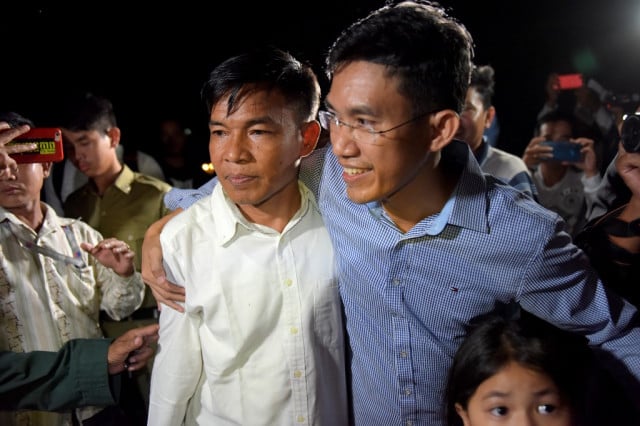 Thmey Thmey
June 20, 2019 12:53 PM
Human Rights Watch also joins the call for the restoration of freedom of the two Cambodian journalists
PHNOM PENH--Cambodian journalists called on the country's Appeal Court to drop all charges against two former Radio Free Asia (RFA) journalists as it prepares to hear their cases again on Friday.
The journalists – Uon Chhin and Yeang Sothearin – have remained under judicial supervision since their release on bail last August. Both of them were arrested by the police ahead of the national election in 2018 on alleged espionage charges.
In a statement on Thursday, a group of 50 Cambodia journalists from different media outlets said the judicial supervision has created many difficulties for the lives of the two journalists.

"They are not allowed to move their residence and travel abroad without getting approval from the investigating judge," the statement said.
"Please, all levels of court consider dropping the charges and ending their placement under court's supervision," it said, adding that the charges are also creating fear among other journalists and seriously affecting press freedom in Cambodia.
Cambodia's press freedom ranking in 2018 dropped to 143 from 142 among 180 nations, according to 2019 World Press Freedom Index released by the Reporter Without Border. The report cited the attempt by the government to crackdown on the media before the 2018 general election and the rise of propaganda media in the country.
The U.S.-based Human Rights Watch also joined the call for the restoration of freedom of the two Cambodian journalists, saying in a press release Thursday that the charges against and the court's supervision over them must end "immediately."
"There's no basis for the ludicrous charges against these two reporters or for forcing them into judicial supervision," Brad Adams, director of the Human Rights Watch's Asian Division, said in the press release.
Related Articles