Cambodian lawyer abandons US career to return home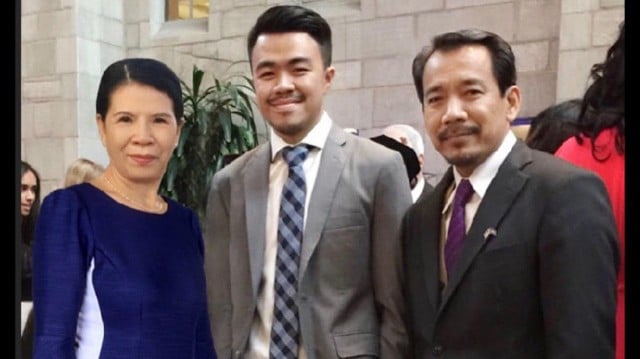 ThmeyThmey
April 22, 2019 3:17 AM
Keo Sothie, son of Keo Remy who is the head of the Cambodian Human Rights Committee and Minister Attached to the Prime Minister, recently decided to quit his job as a public defender for the State of Colorado to establish his own legal practice in Phnom Penh with desire to contribute to the country's legal reform. Sothie graduated with a Bachelor of Arts in Political Science from the University of Washington in Seattle, Washington in 2011. Later on he spent another 4 years at Northwestern in which he earned two degrees in 2017: Masters of Law in International Human Rights (LLM) and Juris Doctor (JD). Throughout his studies, Sothie worked for the Extraordinary Chambers in the Courts of Cambodia (ECCC) in Phnom Penh, Human Rights Watch in New York, Freshfields Bruckhaus Deringer in Singapore, and the International Criminal Court (ICC) in The Hague.
Thmey Thmey senior journalist Ky Soklim interviews Sothie this week:
KY SOKLIM: What motivates you to come back and work here as a lawyer in Cambodia? Why not anymore in US?
KEO SOTHIE: I loved being a lawyer in the United States. I received a valuable legal education and gained extraordinary experience with the Colorado State Public Defender Office, which I believe I would not have been able to get anywhere else in the world. I had the privilege of providing legal representation for indigent clients and conducting jury trials in court.
But even though both the US and Cambodia are home to me, I always felt that in the end, I would come back and settle down here in Cambodia. My family is here, my culture is here, and my roots are here. In addition, most importantly, I want to help Cambodia. The US's criminal justice system is certainly more developed, and that is because it has about 200 years of legal tradition.
Cambodia is a country that has been ravaged by colonialism, civil war, and genocide. If we start counting from Cambodia's 1998 election, which was when Cambodia started to achieve relative peace and stability, it has only had 21 years to develop its own legal system and culture for its own people under its own characteristics.
I plan on contributing to the development of Cambodia's legal system. I hope to start doing this by being part of Cambodia's Bar Association and its legal community. And if given the opportunity, I hope to be in a position where I can provide input and contribute to legal reform.
KY SOKLIM: Between the US and Cambodia, which is the land of opportunity?
KEO SOTHIE: Both the US and Cambodia are lands of opportunity to practice and contribute to the development of the legal field. In the US, I had the opportunity to work as a trial lawyer, while in Cambodia, I currently have the opportunity to open my own practice in a unique emerging market environment.
Opportunities for businesses to grow
Generally speaking, however, both countries can at the same time be and not be lands of opportunity. Different opportunities are provided in different kinds of systems for different people. For instance, since Cambodia is a developing country and is still catching up, there are a lot of opportunities for businesses to grow. The markets are relatively not as crowded and there is less competition. On the other hand, while markets in the United States are crowded, it offers different kinds of opportunities such as in technology and innovation. The United States has human resources and innovative hubs like Silicon Valley, Chicago, and New York that offer opportunities that Cambodia cannot.
It is further important to note that while these opportunities are available, they are only available to certain people. Whether you are in the US or Cambodia, if you are poor, your opportunities will be limited. A land of opportunity should allow people to have equal opportunities to achieve their goals in life. And this is something we as a society should always strive for.
KY SOKLIM: In Cambodia, do you plan to open a law firm or work for some law firms first?
KEO SOTHIE: I plan to open my own law firm. The firm will be called Keo. Keo will start off as a small boutique law firm that specializes and offers legal and consultancy services for investors and businesses. Cambodia's GDP has been growing at an average rate of seven percent in the past few years. Many international investors have been coming to Cambodia to seek business opportunities. My team and I hope that the firm will be able to facilitate these investments by providing legal expertise. The firm will also be helping local Cambodian businesses expand as they engage with foreign investors and businesses abroad. We also hope that through our expertise and from our experience, the firm will be in a good position to contribute to corporate and commercial law reform as well in the future.
KY SOKLIM: Do you have any ideas or projects to offer free services to the poor?
KEO SOTHIE: Yes, I'm currently looking into getting involved in pro bono work – legal work performed free of charge for the public good – in our system here in Cambodia. Depending on the circumstances, I'm hoping to provide legal representation to the indigent, teach law, or provide legal advice to NGOs that are helping underprivileged communities.
KY SOKLIM: Some often criticize the Cambodian judicial system which favors rich and powerful men. Can you comment on that?
KEO SOTHIE: Every judicial system in the world favors the rich and powerful. Here is an example – when I was a lawyer in the US, I had many clients who confessed to crimes they did not commit because they didn't have the money to post bail.
US legal system biased against the poor
In the US criminal justice system, when a police officer believes that you have committed a crime, they can arrest you. Once they arrest you, you are detained in jail and you meet a judge who will then set your bail amount. Your bail amount is the amount of money that you have to pay if you want to be released and be outside of jail while you wait for your case to be resolved. If you can't pay your bail amount, then you have to stay in jail until your case is resolved, which can sometimes take many months. These bail amounts can be a few hundred dollars to thousands of dollars, and sometimes even millions. Judges rely on many factors when setting the bail amount including a person's criminal history and what they are being charged with. Ultimately, it is up to the judges to decide what the bail amount is.
This system results in a bias against the poor. Sometimes my clients want to challenge their cases and fight them, but they don't have the money to post bail and be outside of jail while they wait for their cases to resolve. This means that if they want to fight their cases, they would have to stay in jail for months as they work on resolving those cases. This happens even though they haven't been convicted yet. However, if they take a plea deal, admit to the crime, and plead guilty then they can usually get out sooner. This creates an incentive for those who are poor to plead guilty so that they can get out, and go back to their jobs and their families. If you're rich, you wouldn't have to worry about not being able to post bail, and it's always much easier to fight a case when you're not in jail.
American injustice
Another example is Paul Manafort. Manafort, who is the former campaign manager for President Donald Trump, was found guilty of eight counts of tax and bank fraud which cost the US government millions of dollars. For this conviction, he was sentenced to only 47 months of prison. Compare this to Fate Winslow, a homeless man, who sold $20 worth of marijuana and is now spending his entire life in prison. Winslow made a profit of a measly $5 from that sale. He is still in prison today. This is injustice. All societies must strive to achieve a justice system that is equal to all.
KY SOKLIM: How does your profession help Cambodia?
KEO SOTHIE: The law is powerful – it can shape people's lives for better or for worse. It reaches into every little aspects of our lives. For instance, the roads we drive on are governed by traffic laws, the way businesses operate are governed by commercial law, and certain acts that are prohibited are generally governed by criminal law.
My profession as a lawyer is to know the law and help people navigate these laws. When I was a Public Defender, I provided legal representation to the indigent and helped them navigate the US criminal justice system. I made sure that their rights were respected and that the laws were followed by the police, prosecutors, judges, and anyone working towards convicting my clients.
Here in Cambodia, as I mentioned earlier, I plan to open a law firm that focuses on corporate and commercial law. My firm will provide legal expertise to investors and businesses, and assist them in navigating Cambodia's legal system. By providing such expertise, we hope to help their businesses grow, thereby contributing to Cambodia's economic growth. And in the future, I hope I can further help Cambodia by having the opportunity to influence policy and implement legal reforms.
Related Articles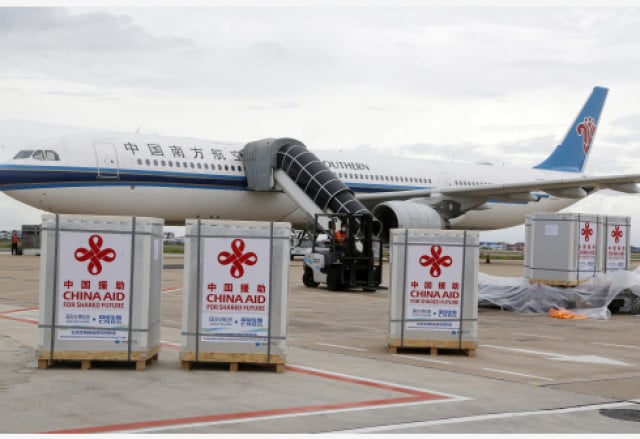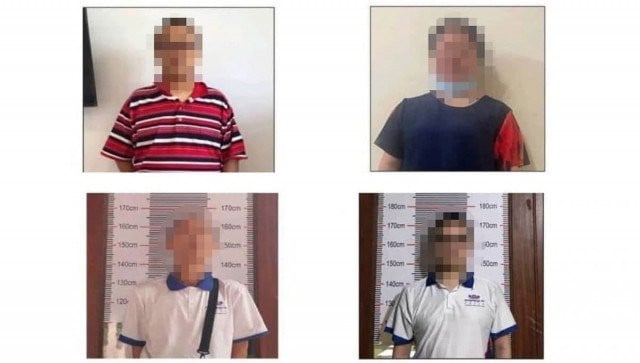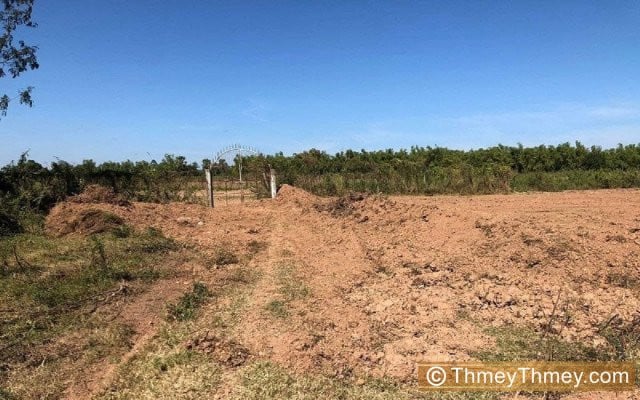 December 22, 2021 10:26 AM