Cambodian-Made Sowing and Transplanting Machines Transform Rice Farming Processes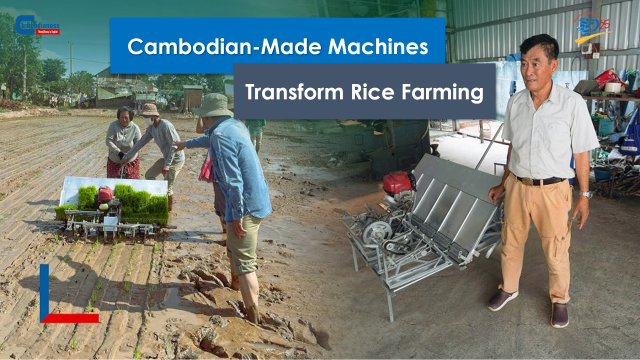 PHNOM PENH – San Bonika, 72, has invented two agriculture machines that revolutionize farmers' work in their rice fields.
After years of regular developments and improvements, these two sowing and transplanting rice machines are increasingly saving farmers time and energy, helping them reduce their expenses and increase their productivity.
Holding a Ph.D. in Agriculture with a specialization in Horticulture, Bonika first invented the sowing machine in 2013 after facing difficulties in getting the help of enough people to sow and transplant rice seeds.
At that time, he needed up to 40 workers to sow seeds or transplant rice seedlings for only one hectare of land. He often had to knock at the door of everyone to make them follow him.
"When thinking back about it, proceeding this way was not beneficial to any of us. I needed to find a solution. Then I came up with the sowing machine idea in 2013," Bonika said, adding that he also discussed and develop the idea with two friends from Malaysia and Australia.
The machine is an add-on device that can be loaded at the back of a tractor. First, a blade opens furrows into the ground, before rice seeds are thrown into it at a regular distance, after falling through rake-shaped tubes made of plastic.




The inventor added that these machines aim to facilitate the farmers' work in the fields, reducing the labor force from 40 workers – who are often women – to two people handling the machine.
More importantly, it saves more than six hours of work. What used to take up to eight hours in the field now only takes two.
After the success of the sowing machine, Bonika started to work on the transplanting machine idea, to adapt agricultural practices to the threats posed by climate change.
"Last year, it was raining continuously, giving no chance for the farmers to sow the rice seeds into their fields. Thus, I thought of the transplanting machine. I bought a hand-transplanting machine from China and some from Vietnam and broke them into pieces to innovate [from them]. I wanted to fasten the farming process," he said.
As the existing machines were heavy and not mechanically pulled, he had the idea of adding an engine that would do the hard work, letting the worker lead it in the right direction with a handle.
At the back of it, two small mechanical arms grab rice seedlings and plant them deep enough into the ground.
According to Bonika, the farmers only need 40 kilograms of seeds for one hectare as his machines increase fields' productivity. They also help farmers reduce the use of herbicides and pesticides, and ease the sowing process when there is too much water in the fields.
He recently gave some machines to farmers in Kampong Chhnang province.
"These machines are not expensive," he added.


The transplanting machine is worth $1,250 while the sowing machine price stands at $1,780. Both machines use brushcutter engines, which are compact, energy-efficient, and can be easily fixed as spare parts are widely spread across Cambodia.
To him, the agriculture sector is priceless for his survival. After finishing his Ph.D. in Horticulture in the U.S., Bonika came back to Cambodia to help develop the agriculture sector.
"I live on agriculture, and I'll die on agriculture. Many of my friends coming back from the U.S. are not farmers, so they don't know the value of agriculture. They are now in politics while I am in the mud [in the fields to do farming]," Bonika said.
Bonika welcomes all farmers who want to make this change and the public with their creative ideas and joins in developing the agriculture sector together. He will be glad to help the farmers transplant with his machines if he gets to cooperate with any organization or local authority.
He also called on the Ministry of Agriculture and the government to assist him, especially to find new funding to further develop his machines.
Originally written in Khmer for ThmeyThmey, this story was translated by Meng Seavmey for Cambodianess.
Related Articles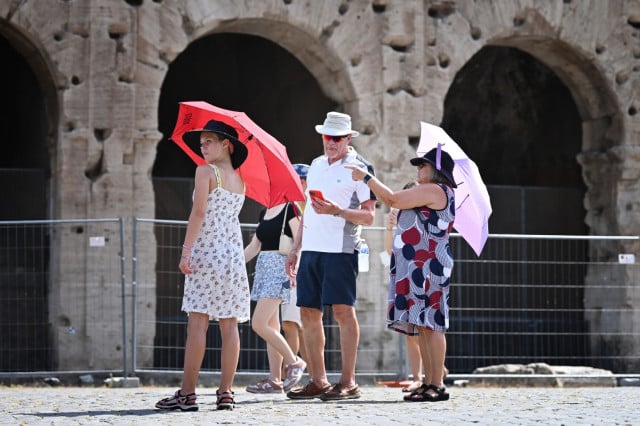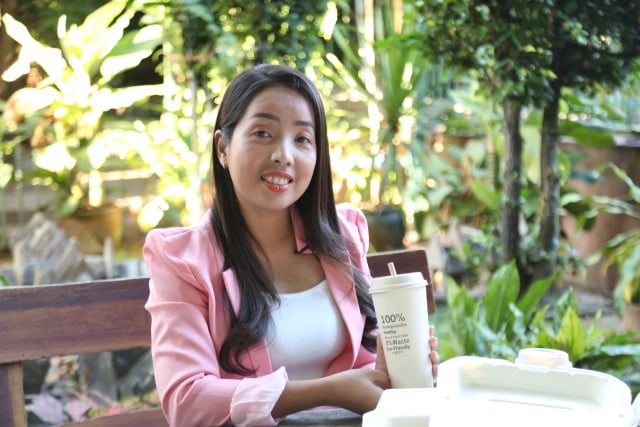 December 23, 2022 2:02 PM