Cambodian Man Recovers from COVID-19 in Banteay Meanchey Province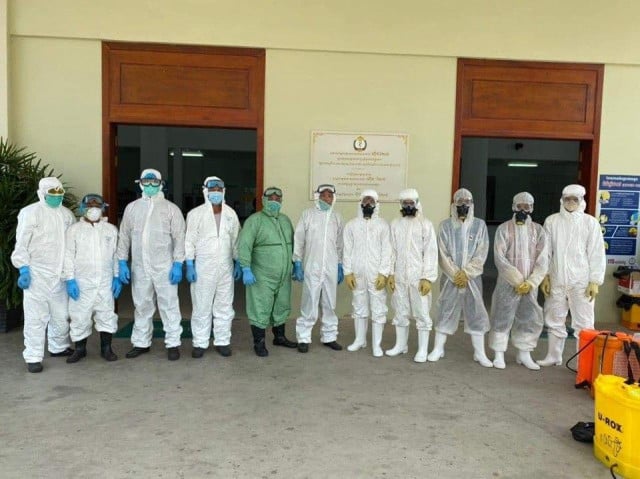 Phoung Vantha
June 8, 2020 3:45 AM
The 26-year-old student has now tested negative for the virus twice and will be discharged from hospital.

PHNOM PENH--The Ministry of Health on Monday (June 8) reported that one 26-year-old Cambodian man has recovered from the Coronavirus Disease 2019 (COVID-19), leaving just two active cases of the virus in Cambodia.

The 26-year-old is a student who returned from Thailand on May 29 and has since tested negative for COVID-19 twice, according to the Health Ministry. He had been receiving treatment for the virus at the Cambodia-Japan Friendship Hospital in Banteay Meanchey province, but is now cleared to return home to the province of Tbong Khmum.

This comes just a day after Cambodian authorities, on June 7, reported another case of COVID-19 when a 30-year-old Cambodian-Frenchman returned after a trip to Europe.

Since January, Cambodia has carried out 21,749 tests throughout the country, which amounts to 1,310 tests per million people, spokesperson for the Health Ministry Or Vandine said, adding that authorities have tested 3,637 inbound passengers since international flights have been allowed into Cambodia as of mid-May.

Cambodia now has just two patients who remain hospitalized out of a total of 126 cases, so far nobody deaths related to COVID-19 have been reported in Cambodia.


Related Articles