Cambodian Members of the NGO Mother Nature to Appear in Court on Charges of Incitement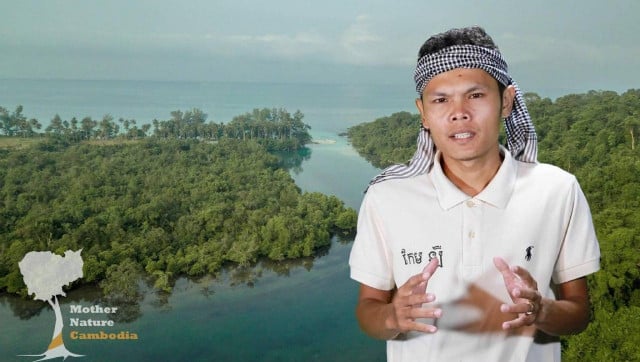 Phoung Vantha
September 4, 2020 5:39 AM
The authorities are preparing documents to bring to court the environmental activists arrested Sept. 3
PHNOM PENH--Three members of the NGO Mother Nature who were arrested on Sept. 3 will soon be sent to court, according to the Phnom Penh Municipal Police.
Police spokesperson San Sokseyha said that Thun Ratha, Long Kunthea and Phuong Keorasmey are being detained for questioning while the authorities prepare documents to send them to the Phnom Penh Municipal Court on charges of incitement.
"[N]ot sure about the time yet: We are preparing the documents," he said.


Long Kunthea is being detained for questioning by Phnom Penh Municipal Police. Photo from Mother Nature Facebookpage.

At the end of August, the NGO posted on its Facebook page information regarding the filling of Boeung Tamok Lake in Phnom Penh and their concerns that this will cause flooding in the city during the rainy season. As they explained, Phnom Penh's lakes and wetlands, which act as crucial water reservoirs for the city, are being filled in one after the other.
The NGO's post was following an announcement made last July that Prime Minister Hun Sen was handing over 300 hectares (around 3 million square meters) of Boeung Tamok Lake to the Ministry of National Defense to set up a strategic command center.
On Sept. 3, Mother Nature posted on its Facebook page that its staff would walk that day from Wat Phnom to Hun Sen's mansion near the Independence Monument, dressed in white, to request a face-to-face meeting with him in order to express their concerns regarding not only the possibility of floods but also the impact on the environment, the loss of bird habitats, along with the effect on biodiversity in the lake if it gets partially filled.
Following Thun Ratha's arrest, his house was temporarily condemned with a handwritten order posted by the authorities on the house stating that this was due to information having been published without legal permission.




Phuong Keorasmey is being detainted by Phnom Penh Municipal police. Photo from Mother Nature Facebook page.
Related Articles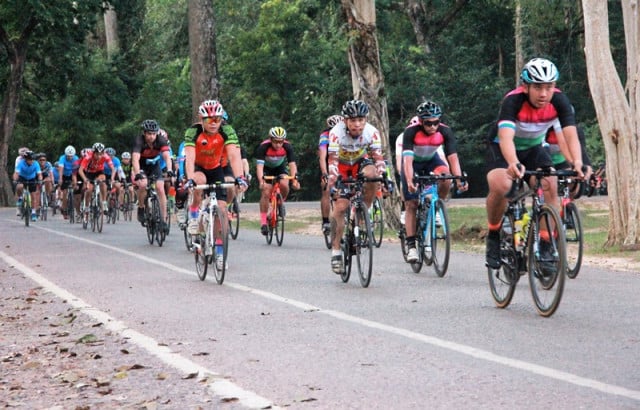 December 31, 2019 7:32 AM