Cambodian micro-lending firms reject 'predatory lending' allegation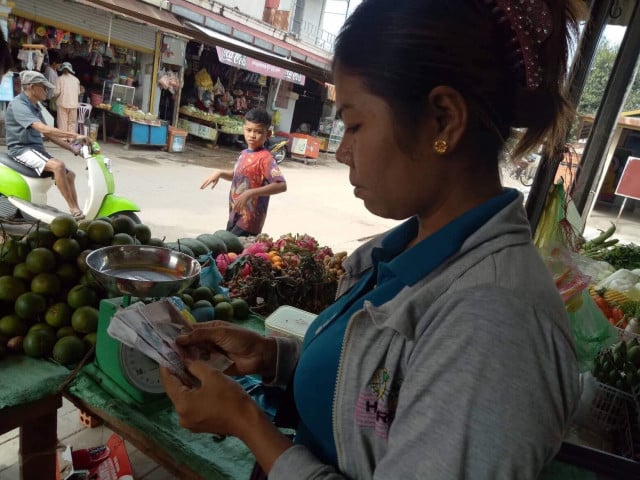 Thmey Thmey
August 8, 2019 11:14 AM
The report claimed that the levels of debts owed by Cambodians have skyrocketed as a result of "predatory lending practices"
PHNOM PENH--Cambodian micro-lending firms have dismissed as "flawed" a local human rights groups' recent report claiming that the firms' predatory lending practices have pushed rural households deeper into indebtedness.
The Cambodian Microfinance Association (CMA) issued their response to the report titled "Collateral Damage: Land Loss and Abuses in Cambodia's Microfinance Sector" that was released by the local human rights NGOs Licadho and Sahmakum Teang Tnaut (STT) on Wednesday.
The report sampled 28 cases of Cambodian rural households that have struggled to repay loans they had taken from microfinance firms.
The report claimed that the levels of debts owed by Cambodians have skyrocketed as a result of predatory practices used by local microfinance institutions (MFIs) to convince villagers to take loans. The practices, the report claimed, could result in borrowers having to sell their lands or migrate to look for jobs in order to repay the debts.
"As of December 2018, 2.38 million Cambodians borrowers held more than US$8 billion in microloans and had the world's highest average MFI loan, of about US$3,370," the report said.
"MFIs in Cambodia charge high interest rates, require land titles as collateral, and target poor clients who are vulnerable to land loss," it added.
The CMA rejecting the report's finding, saying that the study is based on flawed methodology and paints an unrealistically negative picture about MFI in Cambodia.
In a statement issued Wednesday, Kea Borann, the group's chairman, questioned credibility of the report, which, he said, relies on such a small sampling of MFI borrowers in Cambodia. He said neither the association nor any of its members had been contacted by the report's authors during the course of their works.
"With only 28 case studies presented, out of the close to 2 million loans currently on the books of the country's MFIs, the report does not present anything close to the full picture of MFI lending in Cambodia," Borann said.
"CMA takes very seriously any report of unethical or predatory lending practices and we will work with our members to investigate the case studies presented in the report," he said.
He argued that microfinance loans have helped drive the country's economic growth and, citing the World Bank, contributed to bring down poverty rate to 13.5% in 2014 from 47% in 2007.
Related Articles