Cambodian Pavilion Wins Silver at Dubai World Expo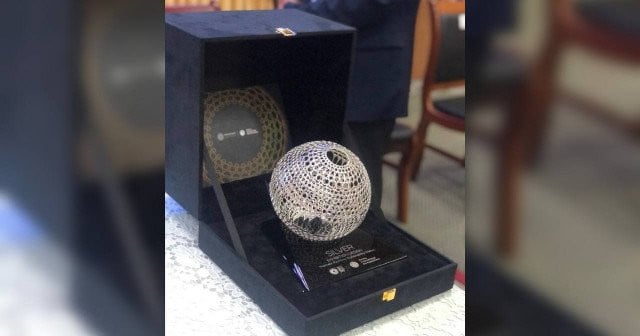 Event promotes country on world stage
PHNOM PENH – Cambodia has won a silver award for the Best Sustainable District Interior Design at the Dubai Expo 2020.
Cambodia is one of 45 participating countries and won the award from the expo organizing committee and the Bureau International des Expositions for the Best National Pavilion Design in the Sustainable District.
The expo is the first world-class event to be held in the Middle East for six months and has the theme of "Connecting Minds, Creating the Future".
The event was supposed to be held in 2020 but was disrupted by the COVID-19 pandemic. It has had more than 24 million visitors.
Commerce Minister Pan Sorasak said Cambodia had won two silver medals from expos. The first was from World Expo 2015 in Milan, Italy.
By participating in such world-class events as the Dubai Expo in the United Arab Emirates, Cambodia's fame would be well known on the international stage, he said.
Evaluation for the award was based on the decoration of the pavilion in accordance with the content and theme, including the size and type of pavilion. It was assessed on aspects such as the number of types of architecture, scenery and design of the pavilion with the interpretation of the topic.
Cambodia has taken part in four world expos. The others were in Aiji, Japan, in 2005, and Shanghai, China, in 2010.
The country will participate in the World Expo 2025 in Osaka, Japan, under the theme "Designing Future Society for Our Lives."
Related Articles