Cambodian PM says Malaysian PM to visit kingdom next month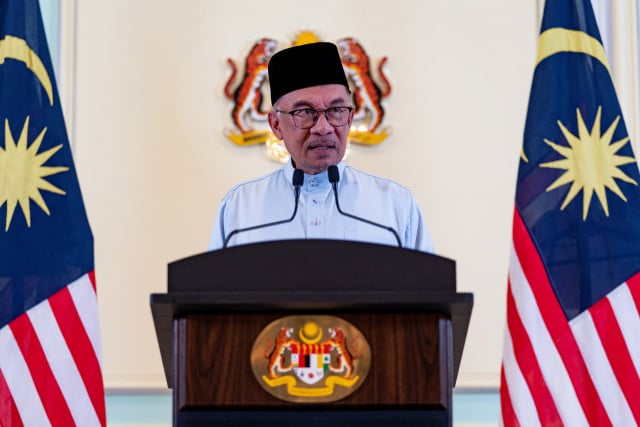 February 24, 2023 4:50 PM
PHNOM PENH -- Cambodian Prime Minister Hun Sen said on Friday that Malaysian Prime Minister Anwar Ibrahim will pay an official visit to the kingdom on Mar. 27.
"New Malaysian Prime Minister Anwar Ibrahim will make an official visit to Cambodia and will also attend the Ramadan Iftar (breaking-of-the-fast) dinner," he said in a speech during a graduation ceremony at the Royal University of Phnom Penh.
Cambodia is a Buddhism-majority country, however, Hun Sen always gets together with Cambodian Muslims every year during the Ramadan Iftar dinner.
The Cambodian leader said it is good that Anwar, the prime minister of a Muslim majority country, will join him in celebrating the Ramadan Iftar dinner in Phnom Penh, saying that Anwar's attendance will reflect harmony among people with different religions in Cambodia.
Anwar became the prime minister of Malaysia in November last year.
Related Articles