Cambodian Report One New Case COVID-19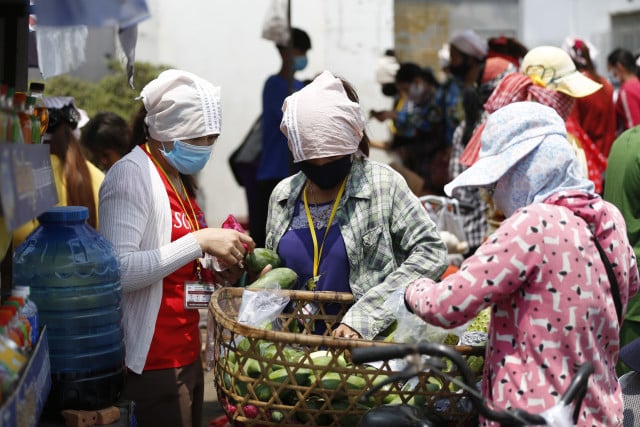 Phoung Vantha
June 18, 2020 4:42 AM
The patient is a Cambodian who had been staying in Malaysia

PHNOM PENH--Cambodia Thursday (June 18) reported one new case of the Novel Coronavirus (COVID-19) involving a Cambodian man who just returned from Malaysia.

According to a Ministry of Health press release, the patient is a 21-year-old man who was among the Cambodians stranded in Malaysia due to the coronavirus who were allowed by the Cambodian government to come back to the country on June 16.

The patient is a resident of Sre Ambel district in Koh Kong Province. He has been hospitalized at the Khmer-Soviet Friendship Hospital in Phnom Penh after testing positive for COVID-19.

Or Vandine, spokeswoman for the Ministry of Health, said that the patient was among the 204 Cambodians who flew back from Malaysia on June 16.

They had been stranded in that country for more than a month following Prime Minister Hun Sen's decision to bar flights from Malaysia as part of measures to prevent the spread of the coronavirus.

As of June 18, the total number of officially confirmed COVID-19 cases across the country is 129. Among them, 126 have made a full recovery while three patients remain hospitalized, the Ministry of Health said.


Related Articles