Cambodian Rice to Reclaim European Market Share in Three Years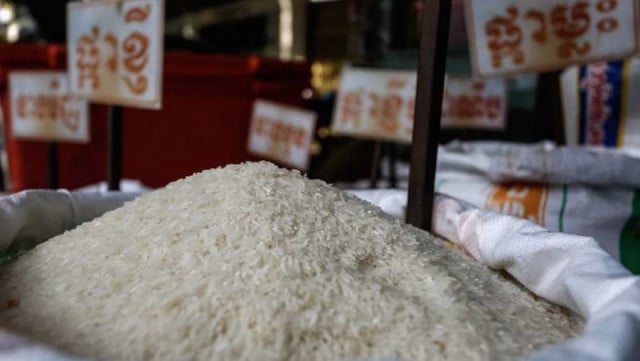 With the tariffs on Cambodian rice exports to the European Union set to end this week, the Cambodian Rice Federation is already planning a return to market domination
PHNOM PENH--The Cambodian Rice Federation has said that it will take three years for Cambodia to boost its share of the European rice market from 20 percent to 50 percent.
Song Saran, president of the Cambodian Rice Federation said that tariffs, applied from 2019 and expiring this year, saw Cambodian rice lose roughly 30 percent of the market share in the European Union.
"We expect the rice exports in 2022 to increase, but we cannot immediately be getting back to the 50 percent position as we had pre-2019," he said. "We need two or three more years to get our situation back on track and we can compete to get our market back to where it was or maybe before 2019."
The tariffs, which were applied by the European Commission in 2019 to protect European rice farmers from being undercut by foreign rice imports, will expire on Jan. 20, 2022. Over the course of the three years, Cambodia has paid almost $50 million in taxes on rice exports as a result of the tariffs.
This year, the Cambodian Rice Federation aims to export 200,000 tons of rice to the European market, with a view to increasing this year-on-year until exports return to 300,000 tons annually.
"We will try to increase by 10 percent, then up to about 250,000 tons to 300,000 tons as before, and what we want is 300,000 tons," he said, adding that the Cambodian Rice Federation will promote its products by participating in exhibitions and making direct contact with European customers.
In 2021, Cambodia exported more than 600,000 tons of rice worth about $500 million, with only 140,000 tons going to the European market.
Related Articles